Med student Marcus Lackey appointed PRN advisory member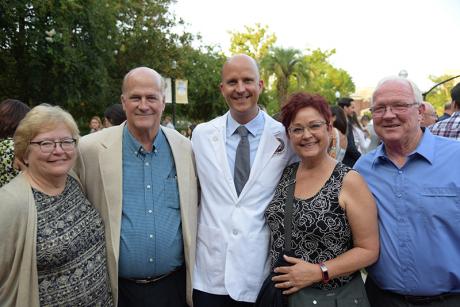 ×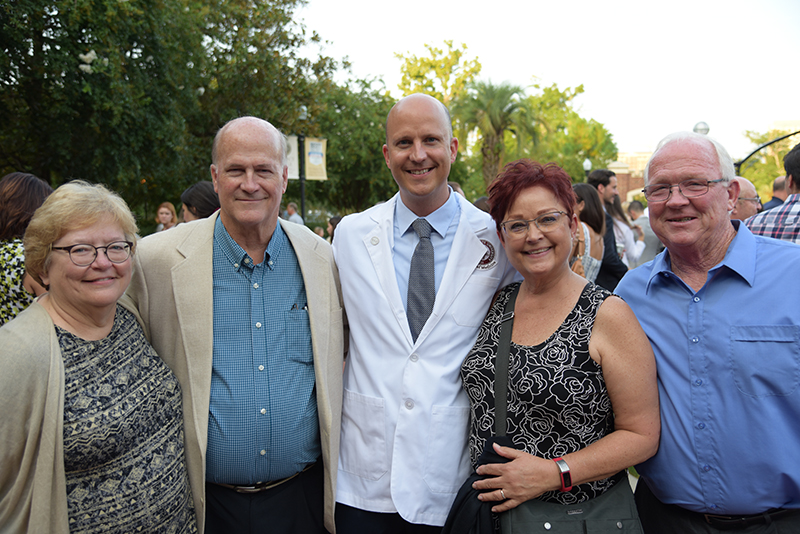 Feb. 5, 2021
For second-year medical student Marcus Lackey, appointment as an advisory member of the Professionals Resource Network's (PRN) board of directors represents an opportunity to learn about addiction medicine from many of the country's top experts.  
Lackey was nominated by the Florida Medical Association's (FMA) Medical Student Section, and his nomination was approved by the FMA president and PRN board of directors in October 2020.  
PRN is a non-profit organization designated by the Florida Legislature to oversee the evaluation and treatment of licensed professionals for conditions that could, if left untreated, put the public at risk. Over the past 40 years, approximately half of PRN's 9,000 participants have been physicians – many of them facing their own struggles with substance abuse or psychiatric conditions. Lackey is excited to join PRN because "it protects patients, but often saves participants' lives and licenses."
Lackey is an aspiring psychiatrist with a strong interest in addiction medicine. Prior to medical school, he served as an officer in the U.S. Navy and worked in the real estate finance industry.
"People ask why I switched careers and went to medical school," said Lackey, who earned his bachelor's degree from Georgetown University and an MBA from The Wharton School at the University of Pennsylvania. "I was diagnosed with bipolar disorder in 2010 when I was 33 years old. My life was significantly disrupted, but I had access to good medical care and a supportive family. As I worked to rebuild my life, I realized that many with mental illnesses are not so fortunate. I came to medical school to become a psychiatrist and help others."
Lackey first learned of PRN in the spring of 2020 from Robert Watson, a neurologist and professor in the Department of Clinical Sciences. Watson, a member of PRN's Board of Directors since 2011, was Lackey's small-group leader.  
"In talking with Dr. Watson about PRN, I was reminded of a patient I met while shadowing an inpatient psychiatrist," Lackey said. "The patient was in his late 60s and suffered from severe alcohol use disorder. I'll never forget the look of shame and hopelessness on his face. I was shocked to learn that he was a practicing physician. … When Dr. Watson told me about PRN, I was excited to learn that there was a program in Florida that could help such patients."
For Watson, the discovery of such an organization was just as pivotal. During his time as senior associate dean for education at the University of Florida's College of Medicine, Watson's experience with a struggling student sparked his now decade-long involvement with PRN's board of directors.  
"I had never heard of PRN, then a medical student who previously had been doing well failed a clerkship and was in danger of failing a second," said Watson, who was concerned that alcohol use disorder might have explained the student's change in performance. "After some exploration, I learned about PRN and called the head of the organization. He talked with the student in my presence, then had him evaluated and recommended treatment for him to our academic status committee. PRN monitored him through his treatment and informed us that they believed the student was ready to resume medical school."
Several years later, after the student had completed residency and was early in practice, he sent Watson a letter.
"I didn't expect a thank you letter, but he thanked me for 'saving my life,'" said Watson. "That hadn't occurred to me. I acted to help him get through medical school and to be able to safely care for future patients, not to save his life. … I became a believer in PRN."
Lackey says he remains deeply committed to dismantling the stigma that prevents many from seeking and adhering to treatment.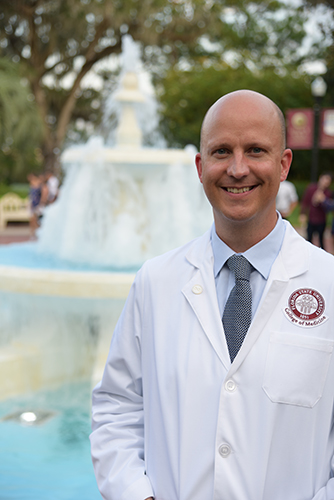 "Although I have not personally experienced the challenges of living with substance use disorder, I have done my best to support family members and friends who live with this condition," he said. "My personal experience living with mental illness and my efforts to help others have convinced me that stigma is our biggest challenge. Treatment regimens — and even diagnoses — change, but stigma is always there, preventing people from seeking or adhering to treatment. 
"It's not always comfortable to live openly with bipolar disorder, but I believe that stigma can only be overcome by bringing these conditions out of the shadows. They are often far less terrifying, and far more treatable, than we realize."
In 2019-2020, Lackey served as president of the Psychiatry Student Interest Group (PSIG) at the College of Medicine and sought to organize events that would spark an interest in psychiatry among other students. Lackey says he is most proud of PSIG's participation in the school's inaugural Mental Health Awareness Week, organized by classmate Shivani Arza.
"The events provided useful information to students, but the most important thing was that we did our part to chip away at stigma," Lackey said. "Physicians spoke about their personal struggles with addiction and disordered eating and medical students acknowledged, and even discussed, their own psychiatric conditions."
In June 2020, Lackey spent a week learning about addiction medicine at Hazelden Betty Ford's 292-bed addiction treatment facility in Center City, Minnesota. There, he attended lectures given by addiction medicine physicians, participated in group therapy sessions and met patients who helped further solidify his passion to become an addiction psychiatrist.
Lackey's PRN appointment will continue through his graduation in 2023. He has been appointed to PRN's research and legislative committees, each comprised of highly accomplished physicians and other professionals.
"I most look forward to learning more about substance use disorder and psychiatric co-morbidities," said Lackey, who attended his first committee meeting in mid-January. "I'm excited to learn from the PRN board members, as they are national experts in the field of addiction medicine."
As a medical student, Lackey is also interested in providing support to his colleagues.
"One area of interest is exploring how medical students can be best supported in dealing with substance use disorder or psychiatric disorders," he said. "The stress of medical school can be enormous, and the stigma of seeking care for those in the medical field is high."
Lackey said he is grateful to be at a school like the College of Medicine, which "places a priority on the mental health of its medical students."  
"The College of Medicine has invested significantly in delivering free, high-quality mental healthcare to its students. As a patient, I'm very grateful for this," he said.
According to the Association of American Medical Colleges, almost 30% of medical students and residents suffer from depression and 10% report having suicidal thoughts. 
"I look forward to learning how PRN can help ensure that we, as medical students, are protected with respect to our health and future licensure," Lackey said. 
Historically, three percent of PRN participants have been medical students.
"I've come to believe that [addiction medicine] saves as many lives as any other medical specialty, while healing families and protecting patients," said  Watson. "I'm encouraged when a student expresses interest in joining the field of addiction medicine, something I couldn't have imagined when I first learned of PRN. I hope Marcus learns as much as I have learned and that it strengthens his commitment to addiction medicine."