Honoring Matt Wittman's memory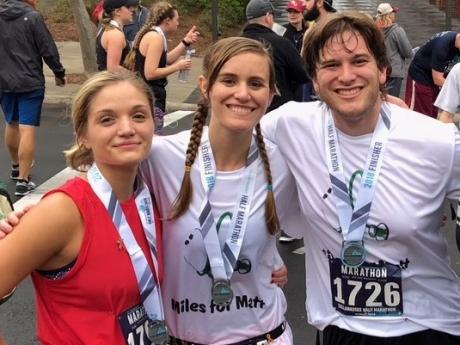 ×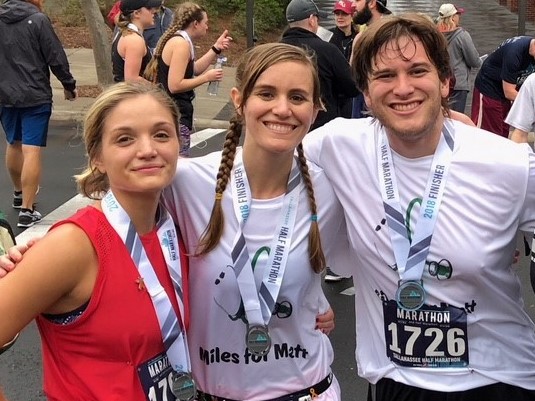 February 2018
Three College of Medicine students in Tallahassee ran a half-marathon Feb. 4 in memory of fellow student Matt Wittman. It has been a year since the second-year student died unexpectedly, and their "Miles for Matt" T-shirts were just one of the ways in which the medical school is keeping his memory alive and learning from his experience.
In observance of the one-year anniversary, Dean John P. Fogarty updated the College of Medicine on measures underway to alleviate the stress of medical school. He also touched base with Wittman's parents and included remarks from them in his email to students, faculty and staff.
"We really appreciate the update on what you and FSU are doing to honor Matt's memory, and to address the National Crisis that is Medical Doctor's and Student's burnout, wellness, depression, and suicide," Clay and Julie Wittman, who live in Michigan, wrote in reply. "Please keep us updated. We are active in a national-level suicide victims group of Medical professionals."

Among the actions the College of Medicine has taken:
Looked hard at the curriculum and ensured that topics on wellness, burnout and depression are prominent.
Created a Wellness Committee to explore how to address the college's culture and support system. It has sponsored several events to date.
Challenged the second-year students to stay engaged and support each other as they prepare for the upcoming, high-stakes USMLE Step 1 exam.
Required every new student to meet for at least 15 minutes with the counseling staff to get acquainted and learn about resources available to them.
Among the actions the college is considering:
Using the money raised in Wittman's honor as a potential source of crisis funds for fellow students who need support in times of emergency, or to create a scholarship fund for students.
Developing a healing/meditation garden near the courtyard, along with a plaque in Wittman's memory.
Placing Wittman's framed White Coat and stethoscope in one of the Learning Communities or in the Clinical Learning Center with a message honoring him.
The students who ran "Miles for Matt" in the half-marathon were Yasmine Kahok (Class of 2018), Kate Harrison and Jason Waldman (both Class of 2019). Waldman said in an email to Fogarty, "I'm honored to run in the Tallahassee half for Matt."
Wittman earned his bachelor's degree in psychology from FSU in 2012. Even before he became a med student in 2015, he was carving out a career of caring for others. He had completed Tallahassee Community College's emergency medical technician program and FSU's first responder training. He volunteered his time at 2-1-1 Big Bend as a telephone hotline counselor, lending an ear to countless people in emotional distress. After he got his bachelor's, he became a medical supervisor/EMT for a plasma center, where he conducted physical exams, handled medical emergencies and more.