Grad Spotlight: Amber Hannah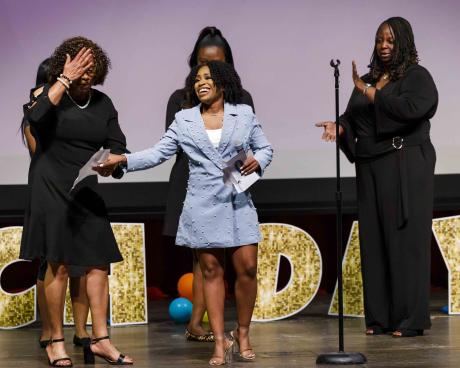 ×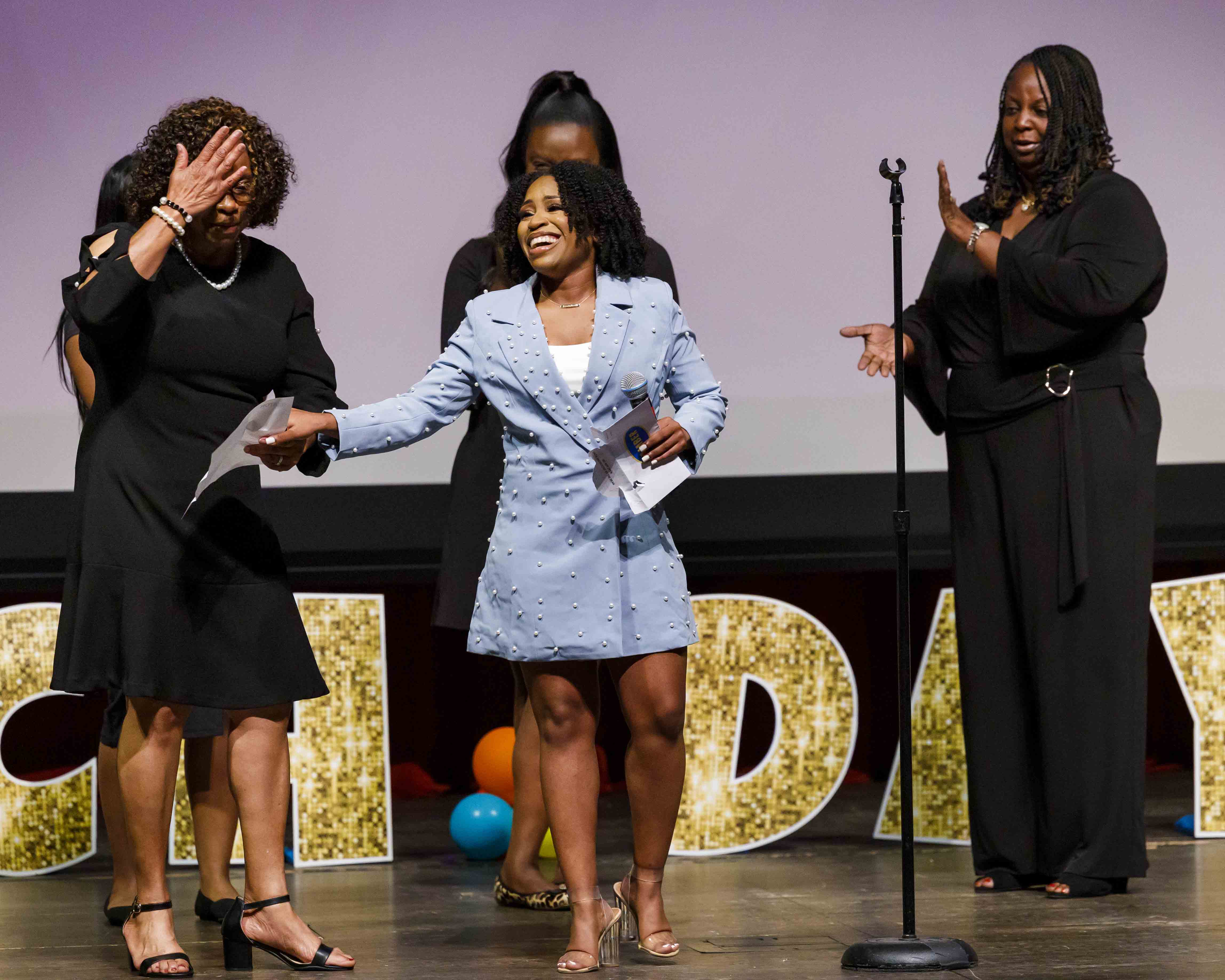 Name: Amber Hannah
Hometown: Quincy, Fla.
Undergraduate School: Florida A&M University
Major: Biology
Residency Match: General Surgery, Emory University School of Medicine, Atlanta, Ga.
2023 Grad Questionnaire
What and/or who inspired you to go to medical school, and how so?
My upbringing in Gadsden County was a driving force in my decision to pursue medicine. I knew firsthand what a lack of access to medical care looked like and how it affects families. I was further exposed to health-care disparities as a SSTRIDE member in high school. This program exposed the other counties in North Florida that were plagued with health-care deficits. I knew then that this field would prepare me to help my community, and similar communities, to have better health outcomes.

What did you learn about yourself during your time in medical school that surprised you?
Medical school forced me to exude confidence. I've always had a good work ethic, but I would have never described myself as someone who projected self-assurance prior to medical school. As a first-year student, I struggled originally to find my footing in medicine. It seemed that I had to reinvent myself in order to survive. But I quickly learned that I could use my talents and interests to carve out the medical school journey that I wanted. I delved into community initiatives and organizations that catered to serving minority and under-served communities. Through catering to my passions, I found a way to thrive.

What course/professor had the greatest impact on your medical education?
I think multiple professors poured into me, but I have to give a huge shoutout to a few. First, Dr. Jo Brown-Speights has been pivotal in my journey. She was my first exposure to how health equity can be intertwined into my career as a physician. She not only is a great educator, but a fierce mentor and sponsor, as well. I also owe my Community Medicine rotation with Dr. Gene Manko. I worked at a free clinic for two weeks and this experience fueled the type of compassion and empathy I want to give as a future surgeon. Also, I would be remiss if I didn't give gratitude to Dr. Kerwyn Flowers, Dr. Kema Gadson, Dr. George Rust and Dr. Juliette Lomax-Homier for their large impacts on me, as well.
What did you learn from having gone through medical school during the COVID-19 pandemic? How did it change you?
The latter part of my first year and the entirety second year of didactic training was online. It was hard to navigate this shift. I had to learn to adapt to studying only in my house for multiple hours a day. We could only come on campus with reserved spots during our dedicated period for Step 1 exams. It affected how our class was able to grow interpersonally, and that took a toll on me. I had to adapt my study habits to this change. It was difficult. Thankfully, my classmates were uplifting and we supported one another to ease that transition.
Given the rigors and stressors of medical education, what diversion did you lean on to get you through?
Support from friends and family helped me get through medical school. Without their prayers and affirmations, I would not be here today. I maintained my lifting schedule in the gym, and doing so helped ease stressful studying days and helped me decompress after long shifts. Medical school also revived my interest in reading books, meditating and journaling. These three activities helped me stay calm and organized on the most chaotic days.
A Second Opinion
Provided by Juliette Lomax-Homier, M.D., dean of the Fort Pierce Regional Campus
The Energizer Bunny. That is what I think about when I hear the name "Amber Hannah." She is a young woman with an agenda that extends deep into her community and connects it to this great asset called the Florida State University College of Medicine.  She has experienced the good news and wants to share it with all who will listen.
Amber learned the power of community engagement as a student at Florida Agricultural & Mechanical University, which was further nurtured by her heavy involvement in her sorority, Delta Sigma Theta Inc.  Her learned enthusiasm of community led her to our College of Medicine, but she never let go of the first stepping stone that brought her to this destination.   She continues to encourage FAMU premedical students to prepare them for the rigors of medical school.  As an M1 student, one of her first volunteer efforts was the Valentine's Day Candy-Gram fundraiser for the Student National Medical Association, which ensures funds are available for medical student members to attend national meetings.
The Community Medicine rotation in the M3 year afforded Amber the opportunity to work alongside physicians who, in addition to providing medical care to the uninsured, were designing a mobile clinic to service areas that were health-care deserts. At the Hands Clinic here in St. Lucie County, she was able to experience the challenges and opportunities of providing health care in under-served areas using volunteer health-care providers. Her active engagement allowed her to offer suggestions on how to incorporate medical students in this endeavor.
Amber is headed to Emory University for a General Surgical Residency.  There is little doubt that Amber's layered experiences, as well as her commitment to "health care for all," will return her as a well-trained surgeon to a local community near you, where she will deliver excellent surgical services to all comers.
Read Amber Hannah's student profile
Photo caption: Amber Hannah announces her match in General Surgery at Emory University School of Medicine from the stage of Ruby Diamond Concert Hall on March 17, 2023. (Photo by Colin Hackley for the Florida State University College of Medicine)