Genn awarded highly selective fellowship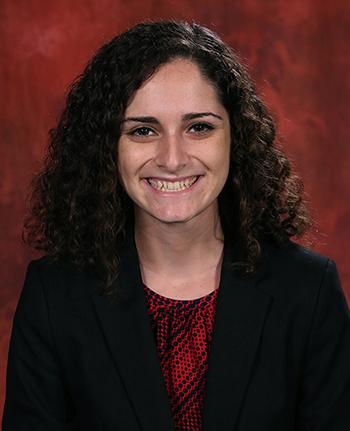 ×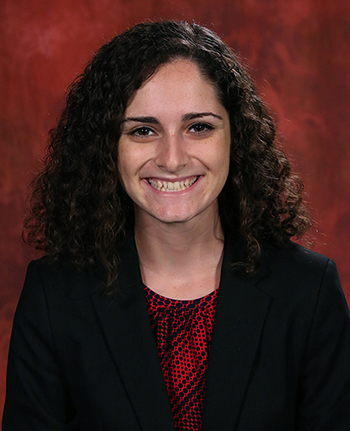 A first-year med student who admits she has far too many interests hopes that her upcoming summer program in Baltimore will help her narrow her focus.
As a fellow in the Ferguson RISE program, Leah Genn will expand on her experiences working with underserved populations and continue exploring the aspects of medicine that interest her most.
The esteemed Dr. James A. Ferguson Emerging Infectious Diseases Research Initiatives for Student Enhancement (RISE) Fellowship Program is a 10-week, CDC-funded summer program.
At the end of May, Genn will be paired with a mentor from one of Johns Hopkins University's medical institutions: the Bloomberg School of Public Health, the Kennedy Krieger Institute or the Maryland Department of Health and Mental Hygiene.
"As of right now, I'm most interested in pursuing a career in maternal health, either through specializing in family medicine or OB-GYN," Genn said. "I became passionate about the field during my Peace Corps service, when I saw firsthand the impact a healthy mother can have on her entire family."
The fellowship program's focus on projects related to infectious diseases, public health, mental health, maternal and child health, and/or health disparities made it a perfect fit for Genn. After college, she spent two years in the Peace Corps as a community health and malaria prevention volunteer in Togo, a country in West Africa.
"I was in a village of about 3,000 people where malaria is the biggest health issue," she said. "A lot of my focus was on pregnant women and children under 5 and training mothers on best practices to take care of their family and prevent illness, whether that be sleeping under a bed net, or water and sanitation health."
While an undergrad at FSU and member of the College of Medicine's Honors Medical Scholars program, Genn participated in service-learning trips, including one in 2013 to Nicaragua, where she met her now-faculty advisor Daniel Van Durme.
"I have been the leader of dozens of service-learning trips over the years and I can easily state that Leah was in the top 1% of undergraduate students with whom I worked," Van Durme, senior associate dean and professor, wrote in a letter of recommendation. "She was mature beyond her years, hardworking, and extremely dedicated to serving the rural, underserved patients of Nicaragua and in working well with the team.… I have no doubts that she is a future leader in health care, especially global health."
As an undergraduate, Genn also conducted perinatal depression research with Heather Flynn, associate professor and vice chair for research at the College of Medicine. She helped analyze data and conduct research involving HIV-positive adolescents in Botswana through a program in Philadelphia, and has more recently been involved with College of Medicine Professor Sylvie Naar's research on barriers faced by health care providers of HIV-positive adolescents in the U.S.
"Throughout college, I had several mentors tell me that I am honestly interested in too many things," said Genn. "I realized that maybe research was a way to really help me figure out what kind of medicine I was most interested in. This program will be a great opportunity to help narrow my interests and start to build my connections within the maternal health field."
Now with a year of medical school under her belt, Genn looks forward to expanding her network of mentors and collaborating with other fellows.
"While I don't know the exact specifics of my project quite yet, it will definitely be a great growing experience and chance to get to know a new city," she said. "I know I want to do research during my career and work in an area with underserved populations, whether that's rural or urban, so this will be a great way to gain more confidence now that I have that foundation."