Flynn is leading Department of Behavioral Sciences and Social Medicine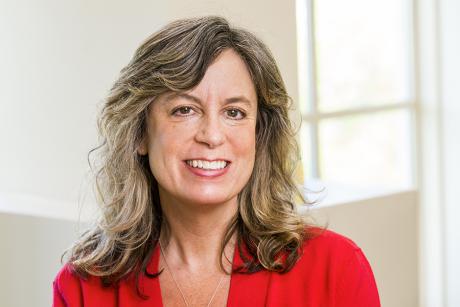 ×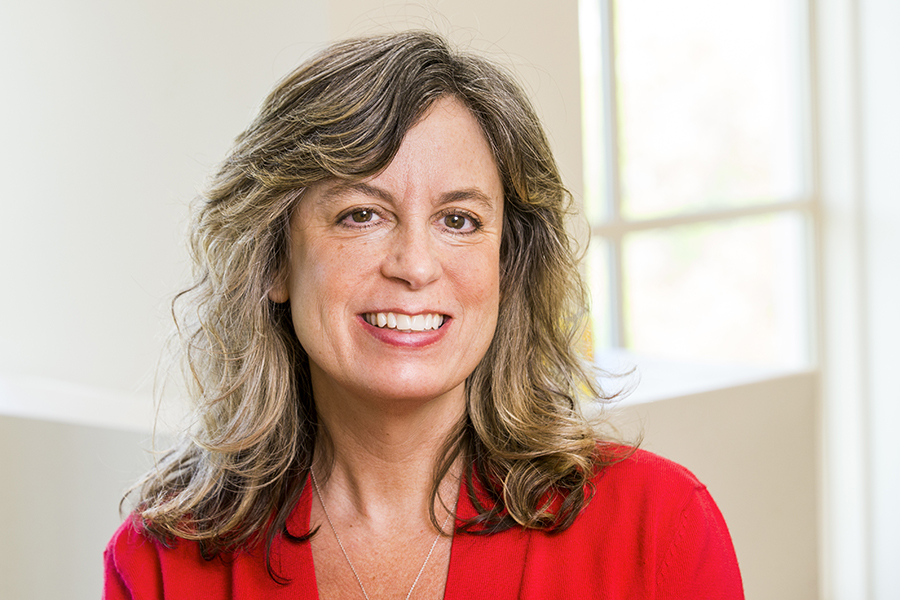 August 2021
Three-time Florida State University graduate Heather Flynn, who was an associate professor when she returned to her alma mater in 2011, has been named chair of the Department of Behavioral Sciences and Social Medicine, effective Sept. 1.
Behavioral sciences have been her life's calling.
"I have been focused on behavioral health and science since my days as a graduate student here at FSU in the early 1990's," Flynn said. "I have been so fortunate to have opportunities to study, teach and treat behavioral health-related issues since that time and, in the past 15 years, to have been given the chance to serve in leadership positions to help make an impact."
Flynn, who completed her doctorate in clinical psychology at FSU in 1996, has served as the department's vice chair since 2018, and as interim chair since January. Prior to that, she served as the department's vice chair for research, and devoted a considerable amount of her time to development of FSU BehavioralHealth at Apalachee Center, which opened in the summer of 2020.
"Dr. Flynn has made numerous contributions to our educational and research programs," College of Medicine Dean John P. Fogarty said. "She is an outstanding clinician, teacher, and role model for students and is highly respected within her faculty, the university, and the community. I have every confidence that she has the background and skills for this role."
FSU BehavioralHealth at Apalachee Center is the clinical arm of the FSU Mood and Anxiety Center of Excellence – a member of the National Network of Depression Centers (NNDC). Flynn developed and directs the FSU Center for Behavioral Health Integration (including the mood and anxiety center) and led the effort resulting in Florida State attaining membership in the NNDC.
The new behavioral health center provides comprehensive assessment, diagnostic, referral, and outpatient treatment for children and adults with an array of psychiatric disorders with a primary emphasis on mood and anxiety disorders.  Similar to a cancer center model, all patients seeking services at the center are enrolled in a research registry in order to improve access to cutting-edge treatment and research, facilitate translational research across the FSU community, and contribute to a national mood disorders database aimed at innovating personalized treatment.  The center is the first FSU entity to provide interprofessional training for all trainee levels across medicine, social work, psychology, and nursing. 
"We are one of 27 national centers of excellence, which gives us access to, and the ability to participate in, cutting-edge research to advance our understanding of behavioral health and to ensure we are providing best-practice treatment for individuals and families in this community," Flynn said.
Prior to returning to Florida State, Flynn served as a tenured associate professor of psychiatry at the University of Michigan Medical School, where she also directed the Women's Mental Health and Infants Program and psychotherapy services for adult ambulatory psychiatry.
She leads a department that has been among the most productive units on campus with more than $30 million in federal, state and other grants and contracts from 2015-2019. The department achieved more than $21 million in federal grants during that period – in mission-focused areas of research that include chronic illness and conditions, health disparities, mental health, substance use and addiction, health-care law and policy, and the conceptual foundations of science.
The department utilizes a wide range of research methodologies, including intervention development and implementation science, policy and program evaluation, comparative-effectiveness research, and historical and bioethical scholarship. Members of the department published 29 articles and book chapters in 2019.

The department also leads an effort to grow patient-centered outcomes research (PCOR). The goal of PCOR is to engage patients and other stakeholders who affect and are affected by health research in all aspects of the research process, from deciding what to study, how to study, what to measure, and how to engage the community in dissemination and use of research findings. PCOR helps people and their caregivers communicate and make informed health-care decisions, allowing their voices to be heard in assessing the value of health-care options.

The goals are to significantly improve the ability of the FSU College of Medicine community and its partners in patient-centered research; to create infrastructure that will support PCOR; to increase the meaningful engagement of community stakeholders, including clinicians, in research; to create mechanisms that will foster and sustain collaborations and research productivity; and to bring in disciplines underrepresented in health-related research.
"The Department of Behavioral Sciences and Social Medicine is a very unique, interdisciplinary mix of talented faculty and staff, all sharing a common goal of understanding and improving outcomes for underserved communities and people," Flynn said. "Most medical school departments across the U.S. do not include such a diverse group of disciplines, which is necessary to tackle complex social and health problems. 
"I am excited to have the opportunity to continue to forge additional valuable partnership within FSU and in the community to accelerate our public-health impact."