Bernardo named new dean of Daytona Beach Regional Campus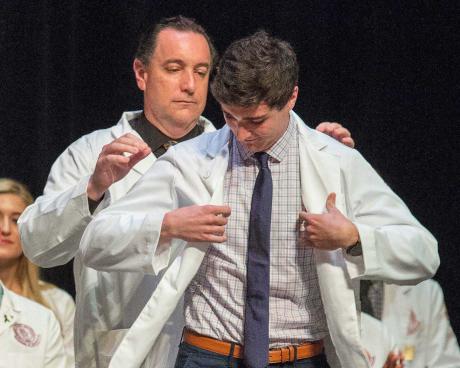 ×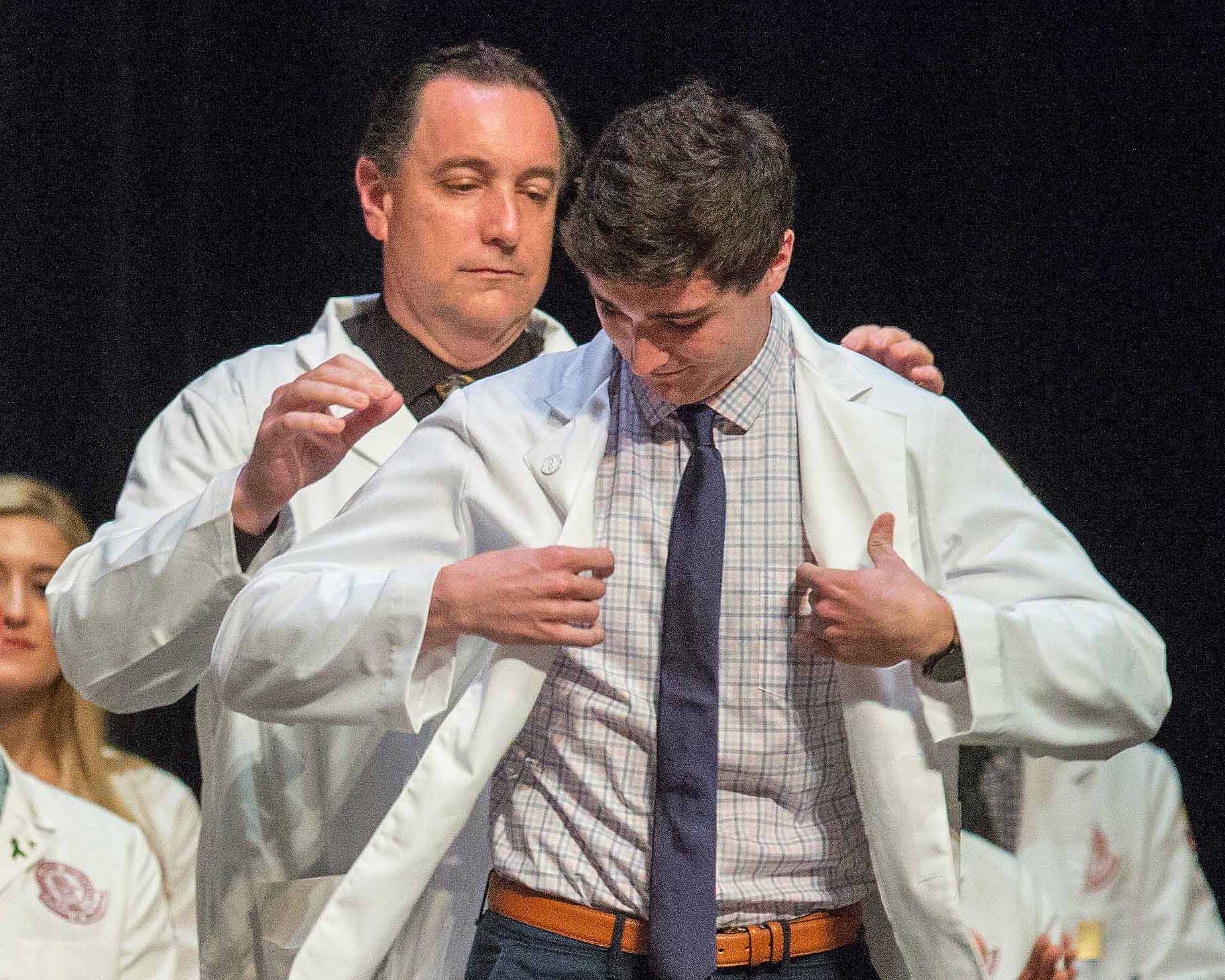 Dr. George Bernardo, a faculty member with the College of Medicine's Daytona Beach Regional Campus since it opened in 2007, has been selected as its new dean.
Bernardo will succeed founding dean Dr. Luckey Dunn, effective Dec. 1.
"To be able to have an impact on our future physicians and PAs at this point in their careers is an amazing opportunity," said Bernardo, whose two sons (Joseph and Wyatt) graduated from the FSU College of Medicine.  "I can't tell you how special it makes it to be able to do so in the community I've called home for the last 34 years, and where I started my medical career as an intern back in 1988." 
Bernardo earned his undergraduate degree and completed the Program in Medical Sciences at FSU before graduating from the  University of Florida College of Medicine in 1988.  He moved to Daytona Beach as a resident in family medicine at Halifax Medical Center and has practiced in the area since 1991.
When the Daytona Beach Regional Campus opened in 2007, Bernardo became its family medicine  clerkship director. In addition, Bernardo spent nine years as the informatics director. 
Five years ago, he became the College of Medicine's family medicine education director with oversight for the way that specialty is taught across all of the medical school's regional campuses and clinical training sites.
"I've had the benefit of watching Dr. Luckey Dunn establish a tradition of excellence and lay a great foundation," Bernardo said. "I am excited to bring my own vision and leadership to the campus, but I am well aware of the legacy that Dr. Dunn has left us to build upon."
Bernardo's medical education experience began as a part-time faculty member at Halifax Medical Center, serving 15 years in its family medicine residency program. He also was a clinical assistant professor for the University of South Florida. 
A fellow of the American Academy of Family Physicians, Bernardo received the Part-time Educator of the Year Award from the Florida Academy of Family Physicians and currently serves as its secretary/treasurer.
He was recognized for his teaching with FSU College of Medicine students when he received the Daytona Beach campus Clerkship Director Award. He was elected to the Chapman Chapter of the Gold Humanism Honor Society as a faculty member in 2009.
"Dr. Bernardo is a well-known and respected faculty member who is ready to take on this new role," College of Medicine Dean John P. Fogarty said.  "We also greatly appreciate the incredible dedication, amazing service and constant commitment of our founding campus dean, Dr. Luckey Dunn, who has provided wonderful advice and mentoring to the 14 classes who have graduated from his campus since his deanship began."
Dunn, who is retiring, plans to remain in the area and spend more time with his family.

"What I have experienced is absolutely incredible," Dunn said. "We have been blessed to have great staff who are dedicated to working with our clinical faculty to make sure our students get all they need to become exemplary physicians."
He has already begun helping Bernardo make the transition from education director to campus dean.

"As our clerkship directors are close and collegial, we have discussed the importance of succession planning," Dunn said. "This planning and Dr. Bernardo's deep roots in FSU helped provide a foundation for him to assume the leadership of our campus. He walks into a very strong and supportive staff...and alumni base that will ensure continued success."
In addition to his College of Medicine alumni sons, and his PIMS alumni status, Bernardo's wife (Peggy) is the student support coordinator at the Daytona Beach campus. 
Fogarty's selection of Bernardo followed the work of a search committee led by Dr. Sandeep Rahangdale, dean of the Tallahassee Regional Campus, and Dr. Paul McLeod, senior associate dean of regional campuses and dean of the Pensacola Regional Campus.
Contact Robert Thomas at robert.thomas@med.fsu.edu