FSU Medical Alumni Fort Pierce Q&A Panel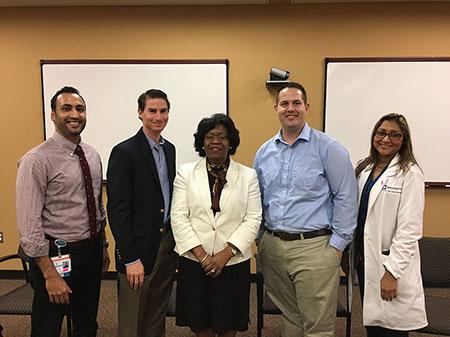 ×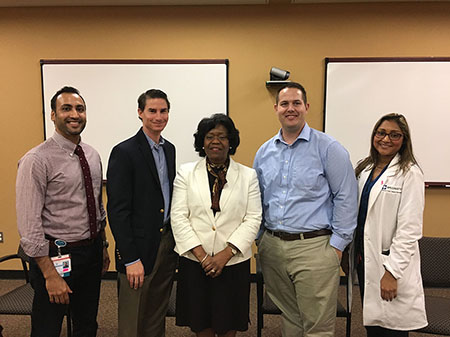 January 2017
The FSU Medical Alumni network seeks to create more opportunities for interaction between our graduates and our current medical students. Q&A panels are one of the many ways our students get to hear firsthand knowledge from alumni who were in their shoes not long before them. Since the opening of the College of Medicine's sixth regional campus in Fort Pierce in 2007, four graduates have returned to the area to practice:
• Mark Gallagher (M.D. '09)
• Shoshana Hacker (M.D. '10)
• Arif Ishmael (M.D. '10)
• Jeremy Jones (M.D. '11)
These four alumni graciously volunteered time out of their busy schedules as practicing physicians to speak with third-year medical students at the Fort Pierce Regional Campus over lunch. The conversation focused on choosing fourth-year electives that will complement their chosen specialty. Other topics discussed were how to decide which institutions to rotate at, how to stand out during an externship, when to begin apply to residency programs and how many, as well as how to maintain work/life balance and tackle student loan debt.
Pictured left to right: Arif Ishmael (M.D. '10), Mark Gallagher (M.D. '09), Dr. Lomax-Homier (Dean), Jeremy Jones (M.D. '11) and Shoshana Hacker (M.D. '10)