Alumni spotlight Q&A: Nari Heshmati (M.D., '05)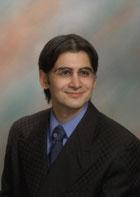 ×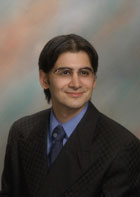 The College of Medicine continues its Alumni Instagram Takeover Series on Tuesday, Nov. 20. Nari Heshmati (M.D., '05) will walk @FSUCoM's followers through a day in his life as a physician at the Everett (Washington) Clinic. Heshmati graduated with the college's first M.D. class in 2005.
View his takeover on Instagram (@FSUCoM)
Can you tell us about your journey through medicine since graduating from the College of Medicine?
After graduation, I went to Vanderbilt University in Nashville for my residency in obstetrics and gynecology. After completing residency, I moved to the Seattle area to join the Everett Clinic, which is a 500-provider multispecialty group.
In addition to patient care, you're very involved in advocacy and active on social media. Can you tell us about some of your efforts and how they've enhanced your impact on health care?
One of the things I realized early on is that in order to have an impact on patient care, physicians have to have an impact outside of the exam room, helping craft practice guidelines, shape regulatory reform and advocate for our patients. I am the chair of the Washington State Medical Association's political action committee and a trustee on their board. In this capacity, I have the opportunity to meet with our elected officials and help shape health-care policy based on the realities of giving care on the front lines. I also serve as the vice chair for the American College of OBGYN's Washington Section and have been able to help ensure access to women's health services such as contraception or breastfeeding resources in our state.
As the chief of Women's & Children's Services at Providence Everett Medical Center – which is the second-busiest labor and delivery unit in the state – and as a member of the board at the Everett Clinic, I help craft the day-to-day clinical guidelines that manage patient care for things such as reducing unnecessary antibiotics and reducing the cesarean section rate. I've also tried to be very active on social media through my Twitter account (@NariHeshmati) and by posting women's health videos on my YouTube channel (youtube.com/drnari). More and more people are searching for health-care information online, and the quality of that information is highly variable. Having a presence on social media helps highlight reliable information for patients all over the world.
How might your experiences at the College of Medicine have contributed to your mission as a physician?
From a clinical standpoint, FSU's model of involving students in patient care from the beginning really helped me feel comfortable managing complex patient care. I was also very fortunate to be part of the first class and serve as class president. Between helping create the medical school college council and being a part of the founding of many of our early organizations, I realized the positive impact we could have on our communities, and that has really driven much of my involvement today.
Any advice for current med students?
People matter. Never forget that. Whether it's the people we care for or the people we work with to provide that care, people matter.