Alumni spotlight Q&A: Becky McGilligan (M.D., '09)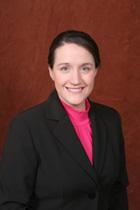 ×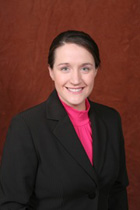 As part of the College of Medicine's alumni Instagram takeover series, Becky McGilligan (M.D., '09) will be taking over @FSUCoM on Nov. 6. She'll share snapshots of a day in her life as a physician at her own direct primary care practice, McGilligan MD, in Cincinnati.
View her takeover on Instagram
Can you tell us about your journey through medicine since graduating in 2009?
I did a residency and chief residency in internal medicine at The Christ Hospital in Cincinnati. Even though my family lived in Florida when I was in high school and early college, they had all moved back to Ohio. Moving to Cincinnati brought me closer to my family, which was important to me since my husband and I had just had our first child during my fourth year of medical school.
I signed on with The Christ Hospital after residency to be a primary care physician close to my home in Anderson Township, a suburb of Cincinnati. I continued in that job for six years. During that time, the hospital system and insurance market changed and became more focused on quicker visits.
What drew you to direct primary care?
About three years after residency, I was burning out. I was seeing 30 patients a day, fielding 40+ phone calls daily, and more. All this in addition to nearly 100 refill requests daily. My day began when I opened my computer at 5 a.m. and ended at midnight and my tasks weren't done. I tried to provide a concierge or direct primary care level of service to my patients in that huge panel, but it was killing me. As the hospital continued to decrease reimbursement, and my patients complained about not having access or quick responses, I knew I had to make a change.
To me, direct primary care is a pure form of medicine. I can refer to whomever I need to in whichever system I feel would best benefit the patient. I can spend more time with my patients, and I have the time to call them back myself instead of filtering my messages through numerous medical assistants.
How have your experiences at the College of Medicine contributed to your mission as a physician?
At the College of Medicine, I focused on the hard subjects. I felt that the "touchy-feely" aspects that were taught in Doctoring kept me from studying the science of medicine. What I didn't realize was that those "touchy-feely" aspects were the most important parts of my education. Reading a patient's body language, using my own body language to communicate, and mastering motivational interviewing are just as important as knowing a differential diagnosis. These skills help me daily in communicating with my patients and reinforcing the need for necessary testing and medications. Learning how to use motivational interviewing and have a patient leave the office thinking that the plan of dietary modification was all their own is invaluable!
When I started at the College of Medicine, I wanted to be a transplant surgeon. While I still love cutting things (and get to when I do skin biopsies), I realized in my third year, at the Pensacola Regional Campus, that I fit in best with the internal medicine physicians. I realized how much I loved the relationships that PCPs get to experience with their patients.
Any advice for current med students?
Try to view each patient encounter as an honor. We get to experience the entirety of the human condition (joy, sadness, grief, etc.). These patients are raw with us. They look to us to help guide them through some of the best and worst times of their lives. Use your empathy. Put yourself in their shoes. See the world through their eyes. It will help you communicate with them and will broaden your life experience.
Realize you have power. You even have the power to open your own practice and be your own boss. The oath you will take at graduation is to the patient and not to the hospital or the patient's insurance company. DPC has allowed me to fulfill that oath in a much purer form.