Internal Medicine Residency Program - Sarasota
Internal Medicine Residency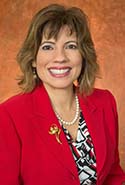 Thank you for your interest in the Florida State University College of Medicine Internal Medicine Residency Program at Sarasota Memorial Health Care System.

Our program enrolls a culturally diverse resident physician population who are independent, hard-working, goal-driven individuals who possess strong academic and clinical skills. Our mission is to prepare residents to become outstanding, comprehensive board certified internists who consistently provide excellent, compassionate care to our patient population. Our residents strengthen their clinical skills while caring for patients with complicated medical issues.

We serve a diverse socio-economic demographic including urban, suburban, elderly, underserved and underinsured patient populations. Residents attend Sarasota Memorial Hospital, a full-service, not for profit, public, regional health care system that also serves as the regions' safety net hospital. Residents also participate in the care of patients at the Sarasota Memorial Health Care System Clinics, nursing homes, and private subspecialist clinics.

Our program is accredited by the Accreditation Council for Graduate Medical Education and is approved for 39 residents; 13 in each year of training. Residents rotate in all disciplines of internal medicine and are afforded educational opportunities in various electives, including research. The program is enriched by the long standing relationship between Florida State University College of Medicine and Sarasota Memorial Health Care System. Our faculty members are highly motivated physicians with a strong foundation in internal medicine as well as ample experience in medical education. Our teaching hospital has been consistently ranked as the number one in the region in quality and patient safety. Sarasota Memorial Health Care System utilizes a sophisticated electronic medical record system available for both inpatient and outpatient services. Other support services include an on-site medical library, simulation suite, and a 44,000 square foot fitness center.

Sarasota is a fantastic place to live with an abundance of recreational outdoor and indoor activities. The area is well-known for its beautiful beaches and its diverse arts and cultural offerings. For more information on Sarasota and Florida's Gulf Coast, please see www.VisitSarasota.com.

We look forward to providing you with more information about our exciting new Internal Medicine Residency Program and the many opportunities available to you in Sarasota. You may reach us at 941-917-7799, and you may also e-mail our Residency Coordinator, Katie Axiotis, at katie.axiotis@med.fsu.edu.
After a long career in medical education, I am honored to serve as the Founding Program Director of the Florida State University College of Medicine Internal Medicine Residency Program at Sarasota Memorial Hospital.

Best regards-
Wilhelmine Wiese-Rometsch, MD, FACP
Founding Program Director / Clinical Professor 
Florida State University College of Medicine Internal Medicine Residency Program at
Sarasota Memorial Health System