Six CME Credits Approved Event by the Medical Educational Council of Pensacola (MECOP)
In honor of SSTRIDE's 30th anniversary, we are sponsoring a leadership conference hosted by our alums who have transformed healthcare through medicine and other professions. With various workshops and panels focused on expanding healthcare through an interdisciplinary approach, the SSTRIDE Leadership Conference will be bringing together alums who will present topics on cardiovascular risks, leadership and professionalism in medicine, death and dying: a clinical perspective on the finality of life, obesity, and lifestyle medicine, motivational interviewing, becoming financially independent as a healthcare professional, mentoring gaps, addressing healthcare provider burnout: interventions to promote wellness, CME professional development, and much more.
EVENT
The agenda will bring two dynamic keynote sessions, multiple health and medical sessions, engaging panel discussions, networking opportunities, and an interactive research fair where attendees can host a poster session on any topic within their field. The conference will culminate with a banquet dinner with a special keynote address featuring Thesla Anderson, SSTRIDE's Founder, an alumni spotlight segment acknowledging the accomplishments of each of our alumni in the medical, public health, STEM, and other related fields.
Who should attend?
SSTRIDE Alumni Physicians, Residents, Medical, Premedical, Prehealth, and Pre-PA students, and Other Healthcare and STEM Professionals.
CME Credits Available!
CME Approved Event by the Medical Educational Council of Pensacola (MECOP)
This activity has been planned and implemented in accordance with the accreditation requirements and policies of the Accreditation Council for Continuing Medical Education through the joint providership of the Medical Educational Council of Pensacola (MECOP) and Florida State University College of Medicine. MECOP is accredited by the ACCME to provide continuing medical education for physicians.
The Medical Educational Council of Pensacola designates this live activity for a maximum of 6 AMA PRA Category 1 Credit(s)™. Physicians should only claim credit commensurate with the extent of their participation in each activity.
For more information about registration, sponsorship, and inquiries
Contact Jodi Truel at
jodi.truel@med.fsu.edu
CONFERENCE SCHEDULE
*Schedule is subject to change

Thursday Nov. 30th

Hotel Check-In
6:00pm – 8:00pm
Conference Registration
8:00pm – 10:00pm
Networking Mixer

Friday Dec. 1st


7:00am – 8:40am
Welcome Breakfast and Keynote Speaker
8:40am – 5:00pm
Conference Sessions
8:00pm – 10:00pm
Pre-Med, Pre-PA, Health Professional & Physician/PA Mentoring Mixer

Saturday Dec. 2nd


7:00am – 8:40am
Breakfast and Keynote Speaker
8:40am – 5:00pm
Conference Sessions
7:00pm – 11:30pm
Banquet Dinner Program, Keynote Address, Alumni Spotlight Segment, & Dancing

Sunday Dec. 3rd


7:00am – 8:30am
Breakfast and Keynote Speaker
8:30am – 11:00am
Graduate & Undergrad Research Fair Symposium
11:00am – 12:00pm
Closing Remarks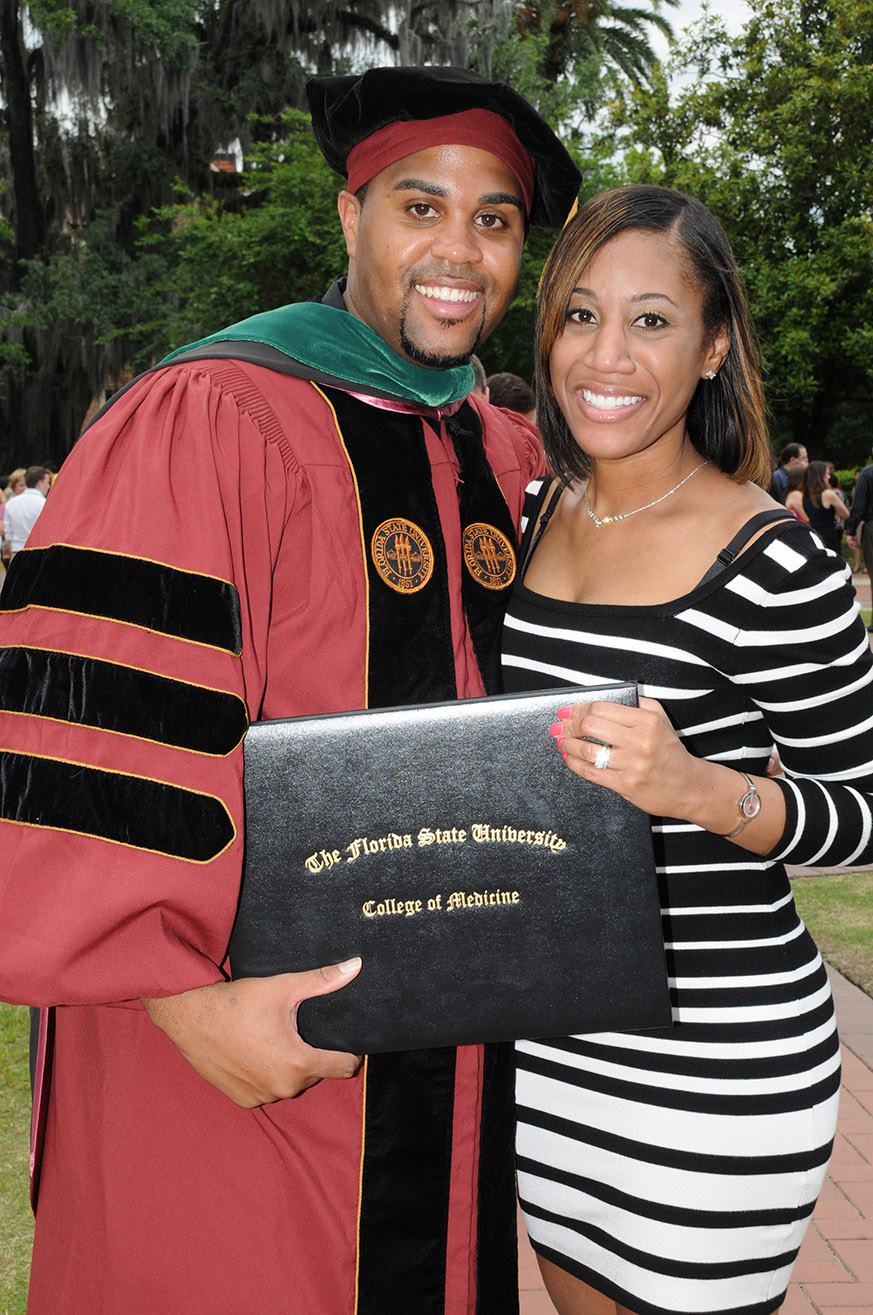 REGISTRATION PRICING
 
Regular
Apr. 1 - Aug. 31
Late
Sept. 1 - Nov. 1
Pre-PA/PA/STEM/Pre-Med/Pre-Health Student/Medical Students
$350
$400
SSTRIDE Alumni Member
(Physician, Ph.D., Professional, Patron)
$500
$550
Non-Member
(Physician, Ph.D., Professional, Patron)
$550
$600
All Registration Pricing Includes:
Full Program of Events
CME or CEU Credits, as Applicable
Meals - 3 Full Buffet Breakfasts and 1 Banquet Style Dinner, Coffee/Soda Breaks, & Daily Snacks.
Hotel accomodations and lodging information can be found at the Conference Website link below (share a room to cut cost)
Any profits from the conference will go towards future scholarships for pipeline students that are accepted to FSU, FAMU, and undergraduate students admitted to FSU College of Medicine and plan to enroll at either of these institutions.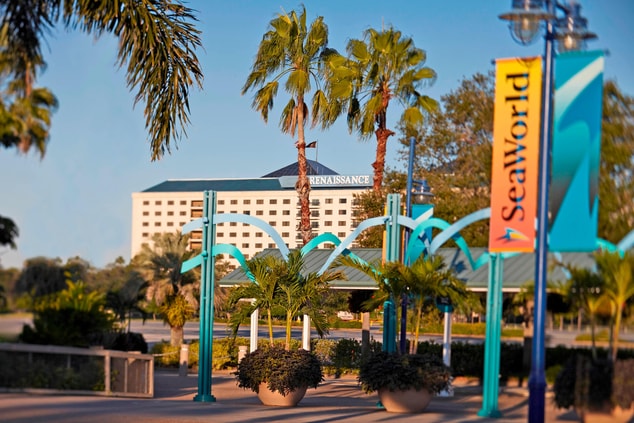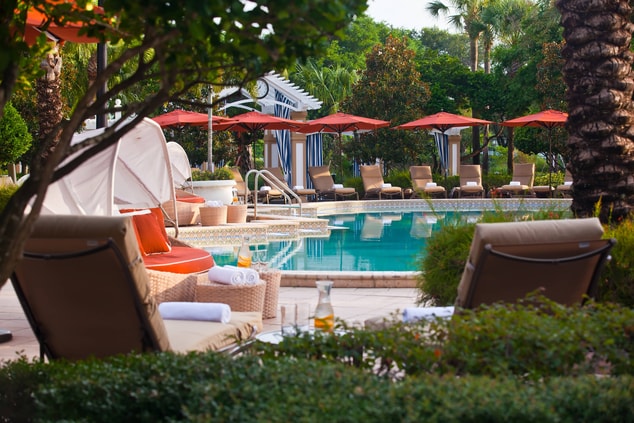 HOTEL BOOKING INFORMATION
The Renaissance Orlando at SeaWorld, located at 6677 Sea Harbor Drive, Orlando, FL 32821
Group rate is first come, first serve based upon availability - The last day for attendees to book is Monday November 6, 2023
Group Rate Hotel Room Options:
$199 per night discount group rate for 1 king or 2 queen rooms
$239 per night discounted group rate for 2 queen SeaWorld or pool view rooms
$239 per night discounted group rate for 1 king or 2 queen balcony room
$299 per night discounted group rate for Junior Suite (Large corner room, 1 king, 1 sofabed, desk, kitchenette, and larger table)
Room Rates shown do not include 12.50% Room Tax, a 50% off Self Parking Fee or a $25.00 Discounted Daily Resort Fee. Total Room Charges will include applicable room tax, but will not include any Parking Fees or Resort Fees (subject to change).
The Renaissance Orlando at SeaWorld is pleased to provide a Discounted Resort Fee at the rate of $25 plus tax per day to include (subject to change)
Enhanced Wireless In-room Internet
Transportation to Disney World, Universal Studios and the Orlando Premium Outlets (Vineland Ave. Location) - Reservations need to be made the day prior at the Navigator desk before 9pm
Welcome Resort Beverage (Two coupons per room, per stay to include beer and wine)
No additional charge for children under 18 in room
SPONSORSHIP
We love our sponsors! And, we want YOU to be able to pick the benefits and entitlements that best fit your marketing goals and budget. Sponsorship levels are available for you to partner as you come alongside SSTRIDE to help us host our #SSTRIDEALUMNI2023 conference.
The number of benefits that you can choose is based on your sponsorship level. The higher your level of sponsorship, the more entitlements you can choose. There are a number of stand-alone opportunities as well — check them out in the sponsorship packet below and build the perfect sponsorship package for you or your company. Choose a single sponsorship or mix and match multiple items.  Don't see something you are interested in? Let us know and we will work with you to create the perfect opportunity just for YOU!
Directions: In the list of Featured Funds, select the very last donation option titled Science Students Together Reaching Instructional Diversity & Excellence (F00167). Make your tax-deductible secure payment online, then send the completed Sponsor Form to Thesla Anderson at thesla.anderson@med.fsu.edu.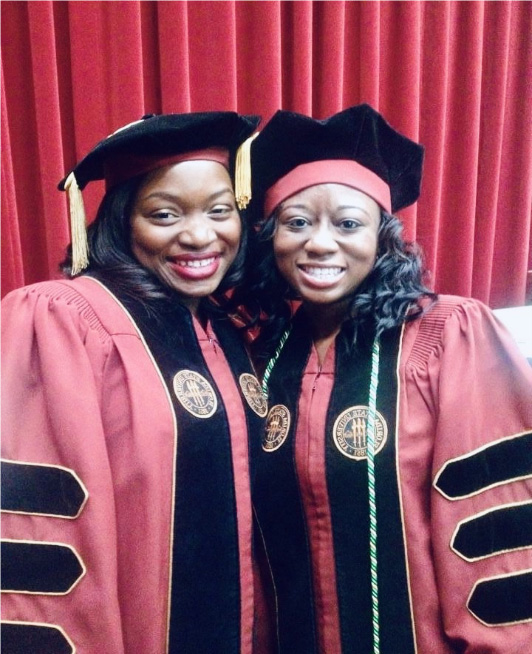 SPECIAL THANKS
to our Committee Chairs and Members!
Presenters, Credits, & Panel Discussions (CME)
Dr. Kendall Campbell - Co-chair
Dr. Angela Guzman - Co-Chair
Dr. L. Cordero Floyd III
Dr. Elizabeth Foster
Dr. Amy Neal
Dr. Bernard Ashby
Dr. Inaki Bent
Dr. Kandis Adkins
Dr. Olenka Caffo
Dr. Brittany Crenshaw
Dr. Shonte Fraser-Damas
Dr. Kelsey Hundley
Dr. Latasha Lee
Dr. Erica Miller
Nichole Nilsen
Jessica Injiac
Fundraising & Sponsorship
Thesla Anderson - Co-chair
Steven Sims - Co-chair
Johnathan Brown
Dashka Alceus
Hannah Betts
Leah Bishop
Kaitlyn Chang
Dr. Brittany Crenshaw
Carolyn Dang
Cinta Sheffield
Robinson Trevil
Clive Wood
Clinton Cunningham
Dr. Desiree Strickland
Marketing & Social Media
Samantha Buckley - Co-chair
Courtney Adams - Co-chair
Autumn Batson
Aaliyah Brown
Latoya Fryson
Sean Gabany
Dr. Curtis Henry
Tiye Huertas
Ryan Jacobs
Alpha Journal
Michelle Le
Dianne Martin
Cierra Mathis
Taylor Melville
Brittny Ostermann
Janea Powell
Laura Samander
Karla Sherubawon
Kahari Wood
SSTRIDE Kid's Camp
Jodi Truel - Chair
Sheldon Brown
Destinee Golay
Jessica Injiac
Clarens Jarbath
Bryanna Maddox
Jimmy Smith
Rachel Tatro
Austin Walthall
Dantasia Welch
Print Materials, Event Coordination & Logistics