ElderQuest: Enhancing Learning with Video Games
Sponsorship Type: Donald W. Reynolds Foundation grant, January 2006-January 2010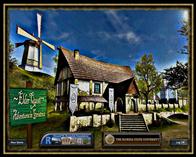 Research Type: Human Subjects
Impact: National
ElderQuest©: Video Game Fun with Geriatrics
ElderQuest© is a 3D video game aimed at helping medical students learn geriatric-care principles while having fun. The game is played from a medical student's perspective, and key members of the geriatrics team are integrated into the game and storyline in order to illustrate the interprofessional team-based model for geriatric care. Learner game play is being tracked during a pilot study to see if there is an association with student performance on their year four geriatrics clerkship. Game development was done in collaboration with Brainstorm Rising, L.L.C. through initial funding under a Donald W.  Reynolds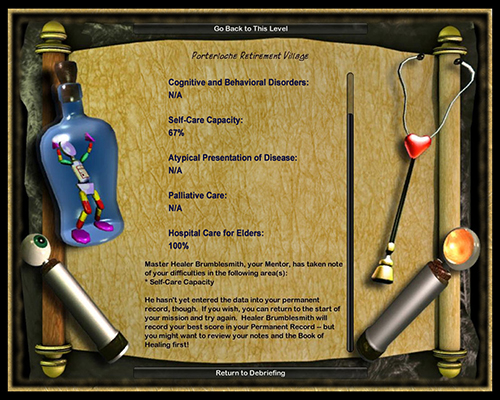 Foundation grant, and is continuing under support from the College of Medicine.
For more information, email the lead faculty member, Alice Pomidor,  M.D.,  M.P.H., at alice.pomidor@med.fsu.edu or Ken Brummel-Smith,  M.D., at ken.brummel-smith@med.fsu.edu.
View the ElderQuest© Enhancing Learning with Video Games poster [pdf] that Dr. Pomidor presented at the 2012 American Geriatrics Society annual meeting.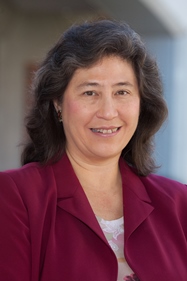 Dr. Alice Pomidor