Resources
Resources related to COVID-19 (coronavirus):
Coping during COVID-19: 
Frequently Asked Questions (PDF):  (updated 04/16/2020) CoM Student FAQ's - Answered by your psychologists, Drs. Painter, Porter, and Taylor.  During this time of rapid and considerable transitions due to the COVID-19 pandemic, we understand and acknowledge the many changes and fast-paced adjustment that have occurred to your academic plans, study techniques, sleep schedule, socialization, and mental health – just to name a few.  We have developed this FAQ of common concerns we are currently hearing in our appointments with you all (Med, Bridge, PA, and BMS PhD students) and provided responses to these common issues.  We will be continually updating this document, so please check back frequently.  If you have a concern or question that you would like addressed in this FAQ, please email us at psychappt@med.fsu.edu.  
FSU University Counseling Center (UCC) Resources:
Exercise, Fitness, & Wellness:
National Suicide Prevention Lifeline
Are you having thoughts of suicide or self-harm?  Worried about a friend?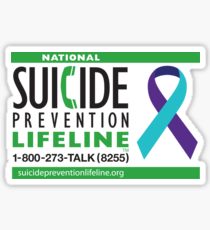 Help and Support is available 24 hours a day: https://suicidepreventionlifeline.org/
In Crisis?

 

Need help right now?
Relaxation
Mindfulness
Well-Being
Regional Campus Resources
List of local therapy providers at each regional campus (Excel doc)
Note: If you have the University sponsored health insurance (UHCSR), please utilize the UHCSR 'Find Providers' tab to search for (Behavioral) mental health providers  covered under UHCSR near you: https://www.uhcsr.com/school-page 
Students with Disabilities
The Florida State University (FSU) College of Medicine welcomes qualified students with disabilities who meet the technical standards of the program, with or without reasonable accommodations.
Requesting Accommodations
If you are a student with a disability who needs reasonable accommodations to fully access your program, please do the following:
Please register with FSU's Office of Accessibility Services (OAS; formerly known as the FSU SDRC - Student Disability Resource Center) online at https://dsst.fsu.edu/oas.  
Meet with an OAS advisor for an intake meeting.
It is University policy that accommodations are not provided retroactively and cannot be provided without first registering with the OAS and scheduling an intake meeting with an advisor at the OAS.
If you receive a letter for accommodations, please provide our office with a copy for our records, as our office serves as the ADA Coordinator for the CoM.  All records and documentation are confidential and stored within our office.
To ensure equitable access, students are encouraged to register with the OAS and schedule an intake meeting far in advance of the start of their program.  Please know that all information about the OAS's policies will be given to you at your intake meeting.  They are also available online, and we strongly encourage you to become familiar with these, via the OAS's website.  Please feel free to contact us if you have any questions about the accommodations process.  
We're Social!
Like us on Facebook and follow us on Instagram: