Fourth Year Medical Student Charting of Cognitive and Function Status in Older Persons
Sponsorship Type: Non-Funded
Research Type: Human Subjects
Impact: National
Medical Student Hospital Charting of Cognitive and Functional Status During Required Fourth Year Clerkship Rotations Both Before and After a Required Geriatric Clerkship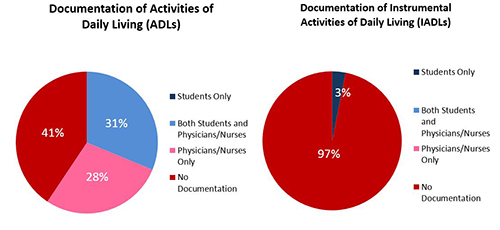 Part of the Florida State University College of Medicine Curriculum is a fourth-year Primary Care Geriatrics Clerkship  (PCG) where students improve their ability to measure functional and cognitive status of elderly patients through presentations, shadow charts, and case studies. Documentation of how this experience translates into the hospital setting has been rare. We wished to learn more about these student's abilities.
Our approach was to create a chart abstracting tool that measured the student's documentation of cognitive status (acute and long term), and functional status (ADL and IADL). We compared students that have taken the PCG to those that have not yet. We took the sample from students in the Advanced Family Medicine and Advanced Internal Medicine Clerkships where trained assistants abstract on average five random charts of patients over the age of 65 whom they provided care for over their rotation. The chart tool was developed so that students would receive a score based on what information they recorded about cognitive and functional status, and how it compared to nurses and physician's notes and also among other sources.
For more information, email John Agens,  M.D. at john.agens@med.fsu.edu.
View the A Tool for Audit of Hospital Charting of Functional and Cognitive Status by Year Four  Medical Students: A Pilot Study [pdf] poster that Dr. Agens presented at the 39th North American Primary Care Research Group Annual Meeting in December 2012.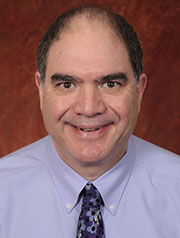 Dr. John Agens