Postdoctoral Career Development Program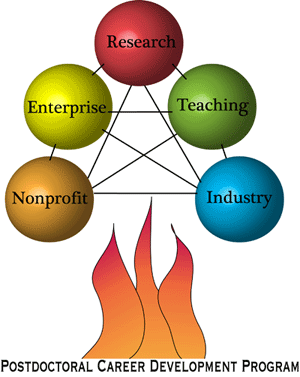 The Postdoctoral Career Development Program (PCDP) supports postdocs with a variety of resources including presentations, workshops and other activities to guide and recognize our many postdocs who are the driving force behind research and other creative efforts at FSU. While started here at the College of Medicine Department of Biomedical Sciences, the PCDP is here to serve all postdoctoral fellows at FSU.
Career and Professional Development is important as you navigate the options of what you will do with your PhD. In addition to resources linked on this site, the PCDP hosts events with a variety of career foci. The participants and leaders of these events are useful resources and contacts for you to build your network as you work toward the next phase of your career. Postdocs, graduate students, and faculty are all welcome at these events.
Join our listserv! Click here to join.
You will receive announcements about upcoming events or other news, and can post messages to the whole group.