Nicole Bentze, D.O., dean of the Florida State University College of Medicine's Sarasota Regional Campus, has been accepted into the 2023-2024 class of the Karl M. Altenburger, M.D. Physician Leadership Academy, sponsored by the Florida Medical Association.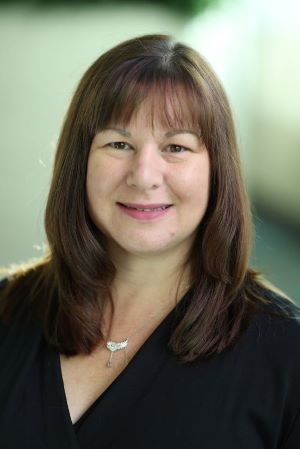 Bentze, a board-certified family medicine practitioner, sets an example for her students as a lifelong learner, seeking opportunities to grow and pass on that knowledge to others. In 2022, she completed the American Academy of Family Physicians (AAFP) Leading Physician Wellness Certificate Program.
"In my role as Sarasota Regional Campus dean, I not only educate medical students but also serve as an ambassador for the FSU College of Medicine and its mission in Sarasota County and surrounding area," she said. "Making meaningful connections with physicians, healthcare systems and other organizations will ensure the continuation of quality education sites for the students and strengthens their clinical experiences."
The FMA Physician Leadership Academy is specifically designed to strengthen the skills of physician leaders so they can meet organizational and professional challenges, and improve health-care delivery for their patients, their communities, and the medical profession. The intensive 10-month program, a combination of in-person and virtual sessions, provides training in core aptitudes such as emotional intelligence, conflict management, strategic leadership, persuasive communication and building a healthy workplace culture.
It is funded by the Physicians Foundation, Professionals Resource Network and FMA's Foundation for Healthy Floridians.
Bentze is also a Fellow of the American Academy of Family Physicians and a Fellow of the American Medical Women's Association, where she has held multiple leadership roles.
"I strive to mentor and inspire the next generation to continue advocating for the needs of physicians and patients in Florida," she said.