Faculty
Our Leadership:
Kelly O'Keefe, M.D.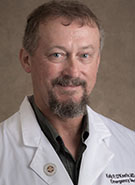 Emergency Medicine Residency Founding Program Director
Professor of Clinical Sciences
Florida State University College of Medicine

kelly.o'keefe@med.fsu.edu
 
Specialty/Field:  Emergency Medicine
Residency:  Geisinger Medical Center, Danville, Pennsylvania: one year internal medicine, three years emergency medicine (1990)
Medical School: University of Miami School of Medicine, Miami, Florida (1986)
College:  United States Air Force Academy, Colorado Springs, Colorado (1982)
Experience:  US Air Force Active duty 1978-1982, 1990-1999. Program Director, Air Force, for the Joint Military Medical Centers Emergency Medicine Residency in San Antonio, 1990-1995. Department Director and Flight Commander. Emergency Medicine, 6th Medical Group, MacDill AFB, 1995-1999. Medical Director of Adult Emergency Care Center at Tampa General Hospital 1999-2007. Founding Program Director of the University of South Florida Emergency Medicine Residency at Tampa General Hospital, 2001-2017. Charter member of INDUS-EM group to bring emergency medicine residency training to India, 2005-2016.
Dr. O'Keefe has published multiple chapters in many major EM textbooks and is a long-time speaker for ACEP and other groups.
Areas of Interest:  Clinical practice of Emergency Medicine, resident education, eye emergencies, International emergency medicine, home schooling
Hobbies:  Long distance road biking, tennis, baseball (go Red Sox!), music (plays bari sax in a blues/ rock band), snow skiing, weight training, wood working, world history
 
---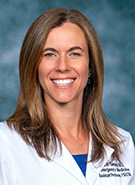 Sarah Temple, M.D., FACEP
Associate Program Director
Associate Professor, Florida State University College of Medicine


Specialty/Field:  Emergency Medicine
Residency: University of South Florida
Medical School:  Johns Hopkins, Baltimore, Maryland
College:  Washington of Kansas
Experience: Chief Resident, University of South Florida; Sarasota Emergency Associates since August 2012; FSU Assistant Clinical Professor since November 2012; FSU Clerkship Director since July 2013; Education Committee state level FCEP since November 2017
Areas of Interest: Emergency Medicine Resident Education, FeminEM
Hobbies: Sports, Reading, Piano
 
---

Julio Arrieta, M.D.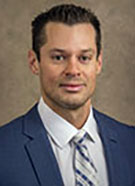 Assistant Professor, Florida State University College of Medicine

Specialty/Field:  Emergency Medicine
Residency: Wake Forest Baptist Medical Center
Medical School: Florida State University College of Medicine
College: Brigham Young University
Areas of Interest: Wilderness Medicine and Rescue, Marine and Dive Medicine, Airway Management
Hobbies: Scuba Diving, Spearfishing, Camping, Cooking
 
---

Marshall A. Frank, D.O., MPH, FACEP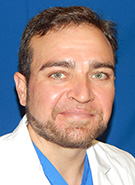 Assistant Professor, Florida State University College of Medicine

Specialty/Field:  Emergency Medicine and EMS Medicine
Fellowship: EMS, University of South Florida
Residency: Mount Sinai Medical Center
Medical School: LECOM
College: University of Pittsburgh
Experience: Medical Director, Sarasota County Fire Department; Medical Director, Suncoast Technical College; Former Medical Director, Aeromed Helicopter EMS Program, Tampa General Hospital; MPH with focus in disaster management; attending EM Tampa General Hospital 2012 - 2018; and, attending EM physician Sarasota Memorial Hospital 2018 - present.
Areas of Interest: EMS
Hobbies: Family, exercise, boating
---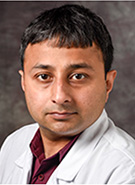 Sagar Galwankar, MBBS, DNB, FACEE (India), FRCP (UK), MPH, FAAEM, Dip. ABEM (USA)
Associate Professor, Florida State University College of Medicine

Specialty/Field:  Emergency Medicine
Residency: University of South Florida
Medical School:  Bharati Vidyapeeth Medical College, University of Pune, India
College:  University of South Florida College of Medicine and College of Public Health
Experience: Over 20 years of clinical experience post medical training; and, over 15 years of active leadership experience in building and leading academic initiatives organizations and projects internationally.
Areas of Interest: International medicine, global health diplomacy and clinical innovation
Hobbies: Writing, movies, and walking in silence
 
---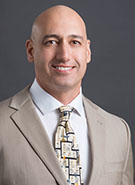 Joel L. Gerber, M.D.
Assistant Professor, Florida State University College of Medicine

Specialty/Field:  Emergency Medicine
Residency: Johns Hopkins Hospital
Medical School:  University of Maryland College of Medicine
College:  Tulane University
Experience: Sixteen years clinical experience; seven years as Department Chair, and CEO of business practice
Areas of Interest: Strategic planning, business growth and development, departmental politics and relationships, CV Emergencies, Toxicology, orthopedics
Hobbies: Guitar, bass, songwriting/recording, classic car restoration
 
---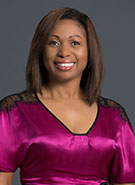 Rose Valentine A. Goncalves, M.D., FACEP
Assistant Professor, Florida State University College of Medicine

Specialty/Field:  Emergency Medicine
Residency: York Hospital, PA
Medical School: Drexel University, PA
College: Northeastern University, MA
Experience: US Navy, USACS, Medstar Saint Mary's Hospital
Areas of Interest: Disaster Medicine, Global Health
Hobbies: Globetrotting, Beach, Reading, Spending time with my family, Cooking
 
---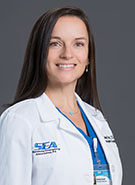 Ashley Grant, D.O., RDMS
Assistant Professor, Florida State University College of Medicine

Specialty/Field:  Ultrasound
Residency: Baystate Medical Center/Tufts University School of Medicine, Springfield MA
Medical School:  LECOM, Bradenton, Florida
College:  Saint Leo University
Experience:  Ultrasound fellowship at Tampa General hospital/USF followed by two years of working as an attending/clinical faculty
Areas of Interest: ultrasound, resident education, critical care
Hobbies: spending time with family, travel, outdoor activities

 
---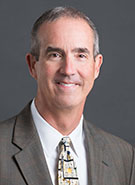 Reuben W. Holland, III, M.D., FACEP
Assistant Professor, Florida State University College of Medicine

Specialty/Field:  Emergency Medicine
Residency: University of Colorado Health Science Center
Medical School:  University West Virginia
Experience: University Medical Director
Areas of Interest: operations and leadership
Hobbies: Dogs, sporting clays, reef tanks, cycling, billiards
 
---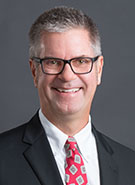 Steve Kamm, M.D., FACEP
Assistant Professor, Florida State University College of Medicine

Specialty/Field:  Emergency Medicine
Residency: University of Florida, Shands Jacksonville Emergency Medicine Residency
Medical School:  University of Illinois College of Medicine Chicago
College: Northwestern University Chemistry Major/Biochemistry Minor
Experience: Twenty-five years Clinical Experience Full time Emergency Medicine
Areas of Interest: Interested in all aspects of Emergency Medicine
Hobbies: spending time with family, tennis, golf, and home projects
 
---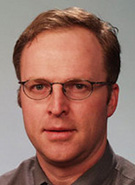 Tamas (Tom) R. Peredy, M.D., FACEP, FACMT
Associate Professor, Florida State University College of Medicine

Specialty/Field:  Medical Toxicology, Emergency Medicine
Residency: University of Connecticut
Medical School:  University of Vermont
College: McGill University, University of Vermont
Experience: Medical Director of a Wound Care and Hyperbaric Oxygen Clinic and Medical Director of two Poison Control Centers (Northern New England, Portland, Maine; and Tampa, Florida).  Over twenty-five years of clinical practice in emergency medicine from small rural EDs to tertiary care centers.  Offers private consultation services for medical toxicology matters.
Areas of Interest: Foraging for mushroom
Hobbies: Group and tour cycling, pick-up basketball
 
---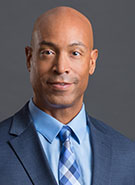 J. Wesley Ruffin, M.D., FACEP
Assistant Professor, Florida State University College of Medicine

Specialty/Field:  Emergency Medicine & Pediatric Education
Residency:  Emergency Medicine, Hershey Medical Center; Pediatrics, Children's Hospital of Los Angeles
Medical School:  University of Missouri at Kansas City
College:  University of Missouri at Kansas City
Experience:  Sarasota Emergency Associates (2015-present); Emergency Medicine Associates, Carroll Hospital Center, Germantown MD (2010-2015); Penn State Hershey Medical Center (2007-2010); Temple University Children's Medical Center, Philadelphia, PA (2004-2007)
Areas of Interest:  Pediatric Emergency Medicine and Transport Medicine
Hobbies:  spending time with his wife and four children, running, playing and watching football, and is a competitive triathlete
 
---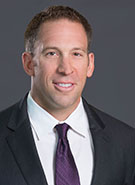 Ryan Snitowsky, M.D.
Assistant Professor, Florida State University College of Medicine

Specialty/Field:  Emergency Medicine
Residency: University of Illinois at Chicago Emergency Medicine Residency
Medical School:  University of Illinois at Chicago College of Medicine
College:  Washington University in St. Louis
Experience: MacNeal Hospital Medical Center, Berwyn, IL 2005-2008, Mercy Hospital Medical Center, Chicago, IL, 2005-2009; Edward Hospital, Naperville, IL 2006-2015; Sarasota Emergency Associates, Sarasota Memorial Hospital Emergency Care Center, North Port Emergency Care Center, Sarasota, FL, 2015-present 
Areas of Interest: Quality Improvement, Education, Information Systems, Efficiency
Hobbies: Fitness, weightlifting, stand-up paddle boarding, electronic music, travel
 
---