American Medical Association/ Florida Medical Association
The mission of the American Medical Association (AMA) is to promote the art and science of medicine and the betterment of public health through leadership, excellence, integrity, and ethical behavior.  AMA strives to be an essential part of the professional life of every physician and to help doctors help patients by uniting physicians nationwide to work on the most important professional and public health issues. The Florida Medical Association (FMA) mirrors these values, with further focus on issues pertinent to the state of Florida and the city of Tallahassee.  Together, the AMA and FMA play an active role in shaping the future of medicine.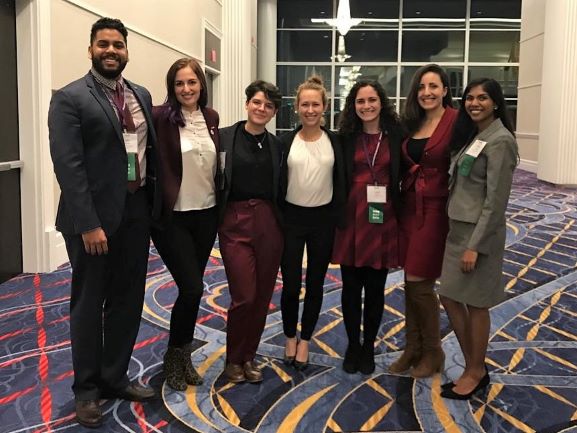 The AMA and FMA offer an amazing opportunity for medical students to join a network of health professionals and resources to help them excel as physicians, public health practitioners, and leaders within their communities.  As a member of these organizations, students are given the tools to be kept informed of current and pressing health issues and policies.  Members also enjoy numerous opportunities to win scholarship money and honors.  Several times a year, students travel to regional and national AMA/FMA conferences and participate as voting delegates, award recipients or simply as inquisitive members.  At these conferences, students are able to interact with fellow medical students and prominent physicians from across the nation and learn about important health care topics and how individual medical students can make a difference.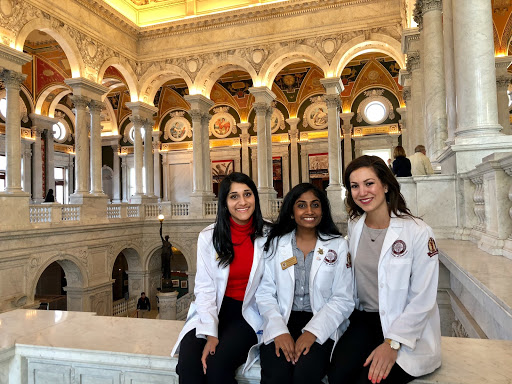 FSU College of Medicine's AMA/FMA Chapter offers many opportunities for students to get involved on campus, in Tallahassee and on state and national levels.  With the State Capitol and FMA headquarters nearby, students are able to personally intermingle with State legislators, sit in on Senate committee meetings and attend receptions and dinners with influential physicians and lawmakers.  In addition, with 7 campuses and a voting delegate at each campus, FSU COM has the largest voting power in the State, giving us a great edge at national AMA meetings.  All students are encouraged to submit resolutions at these meetings.  FSU COM's AMA/FMA Chapter is also active in community service events, including the Annual Cover the Uninsured Week and AMA National Projects. We also hold monthly lunch meetings at the College of Medicine with local physicians and leaders as guest speakers.
For more information on how to get involved today, please contact one of your AMA/FMA officers!!
AMA-MSS National and Regional Meeting Dates
Region IV Meeting: January 25-26, 2020; Atlanta, GA
Medical Student Advocacy and Region Conference (MARC): March 5-7, 2020; Washington, DC
Annual Meeting of AMA Delegates: June 6-10, 2020; Chicago, IL
FMA Annual Meeting: July 31- August 2, 2020; Orlando, FL
AMA Interim Meeting: November, 2020; San Diego, CA