About the Gold Humanism Honor Society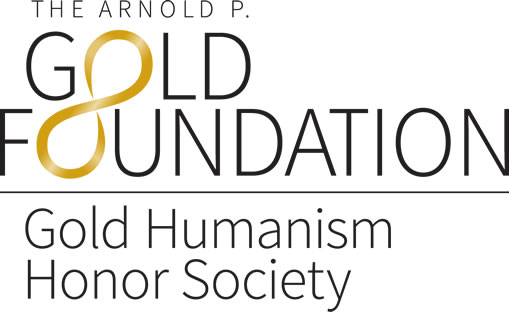 The inspiration for a Humanism Honor Society came from discussions that occurred among residency directors and other medical educators in the late 1990's as they were looking for a way to identify senior students who truly excelled in BOTH clinical skills and interpersonal skills. Humanism includes attributes such as compassion, service, integrity and respect. The Arnold P. Gold Foundation, which helped establish White Coat Ceremonies in over 95% of the medical schools in the US, led the way in a variety of efforts to recognize and further the cause of humanism throughout medicine and created the Gold Humanism Honor Society (GHHS).
The FSU College of Medicine GHHS Chapter was created in 1997 to recognize the top 10-15% of the graduating class who stood out as exemplars of humanism. Students who are chosen each receive multiple nominations from faculty and staff and their classmates in categories that assessed: care with caring, service, and clinical excellence. These are the students who were recognized by students and faculty as the person that the nominator would want to care for their own loved ones.