College of Medicine participates in AMA leadership institute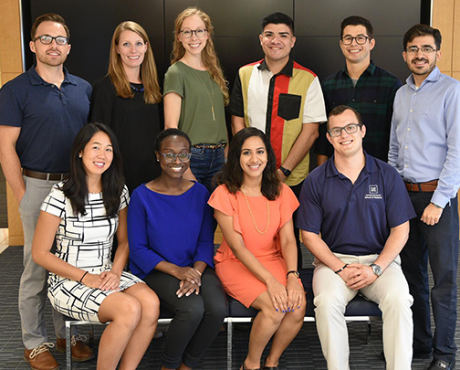 ×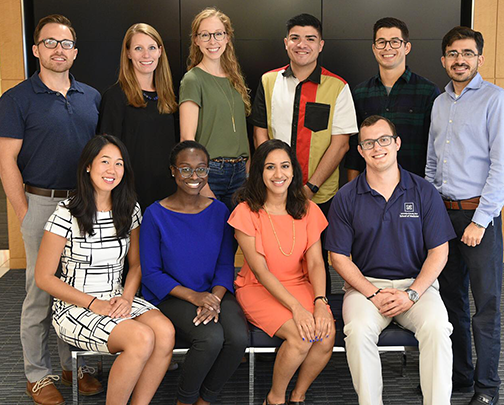 American Medical Association Foundation launches inaugural Leadership Development Institute
Chicago, Illinois – The American Medical Association Foundation (AMAF) hosted its inaugural Leadership Development Institute (LDI) in Chicago at American Medical Association (AMA) headquarters. Medical students traveled from across the country to participate in a weekend retreat as part of the institute. The LDI is a unique leadership training program dedicated to cultivating a diverse cohort of aspiring physician committed to serving the needs of their communities and improving our nation's health.
Among the participants was Class of 2019 Florida State University College of Medicine student Acton Pifer.
"This initial retreat was such an amazing experience. The opportunity to discuss a range of topics typically not formally addressed in medical education, but that remain extremely important in developing as a physician and leader going forward, was awesome," Pifer said. "I really enjoyed learning about how to effectively communicate, the different leadership styles, how to tailor our skillset and attributes based on others' communication styles, and addressing the specific components of what makes a good leader.
"But, what really stood out to me were the other leadership fellows. It was so inspiring to meet medical students from across the country with such a wide range of interests and specialty choices, but all devoted to using our platform and privilege as future physicians to advocate for change."
A year-long program, the LDI consists of quarterly web conferences, a weekend of intensive, hands-on leadership training, structured one-on-one mentorship with practicing physicians who are members of the AMA House of Delegates, and more. The Institute offers medical students entering their final year of medical school a unique opportunity to gain individualized insight into the skills needed become better leaders in their careers and communities. Students apply to the program and are selected by a committee based upon essays, grades, resumes, and more. Once students are accepted into the Institute, the program is at no cost to them, including round-trip travel to Chicago for a weekend-retreat and attendance at the AMA Annual House of Delegates Meeting.
In addition to Pifer, the inaugural class includes: Rachel Bervell, University of Illinois at Chicago College of Medicine; Phillip Breslow, University of Nevada, Reno School of Medicine; Timothy Grunert, University of Nevada, Reno School of Medicine; Syed Haider, Icahn School of Medicine at Mount Sinai; Allison Murray Montgomery, University of Alabama School of Medicine; Vaidehi Mujumdar, Wake Forest School of Medicine; Luis E. Seija, Texas A&M University College of Medicine; Elizabeth Stephenson, University of North Carolina at Chapel Hill School of Medicine; and Elisabeth S. Young, MPH, University of Hawaii, John A. Burns School of Medicine.
"I am so excited to continue this program and learn alongside them," Pifer said. "I hope being a part of this inaugural group will help give further recognition to Florida State and family medicine on a national level, and continue to open doors for future Florida State students going forward."
PHOTO: Pifer (top row, second from right) along with other participants during the LDI event in Chicago.
The American Medical Association Foundation, a 501(c)(3) tax-exempt foundation, is dedicated to bringing together physicians and communities to improve our nation's health. The foundation achieves this through awarding medical student scholarships, supporting free community health clinics caring for patients in underserved communities across America, and developing skills to foster the medical leaders of tomorrow. Visit amafoundation.org to learn more.