Center Director Presents at IALMH 2017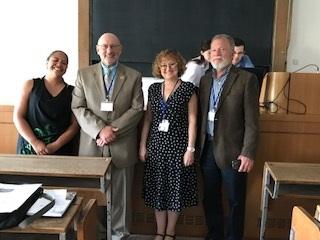 ×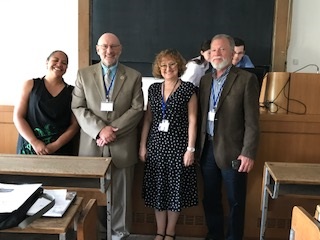 Center Director Marshall Kapp attended and presented at the International Academy of Law and Mental Health's 35th International Congress on Law and Mental Health last week in Prague, Czech Republic. His presentation, "Honouring the Choices of Nursing Home Residents While Practicing Good Risk Management" took place on Friday, July 14, 2017.
According to its website, "the IALMH is founded on the belief that issues arising from the interaction of law and mental health can be best addressed through multidisciplinary and cross-national approaches, drawing on law, the health professions, the social sciences, and the humanities."
Their website further states, "every two years, the IALMH holds an International Congress on Law and Mental Health, bringing together the international community of researchers, academics, practitioners and professionals in the field, whose wide-ranging perspectives provide for a comprehensive look at important law and mental health issues."
Some of the subjects discussed at the conference as they relate to mental health included: bioethics; the criminal justice system; child abuse and trauma; policing; addiction; old age, capacity and competency and many more. To see what else the conference had to offer, view the conference's Program Booklet [pdf].
read more about the IALMH and the 35th International Congress on Law and Mental Health.