FSU Health Tallahassee Center will rise from partnership with TMH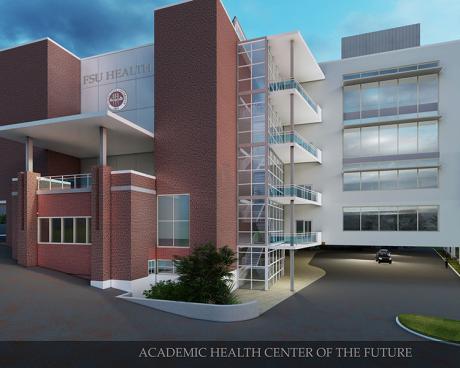 ×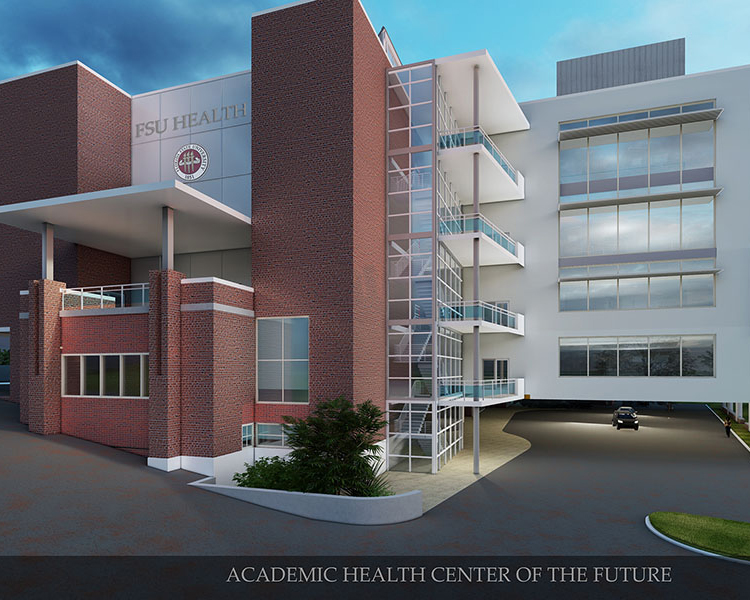 TALLAHASSEE, Fla. — Florida State University and Tallahassee Memorial HealthCare announced a new partnership to build the FSU Health Tallahassee Center, a new facility that will offer advanced medical training and translational research opportunities and explore the academic health center of the future.
 
The building, funded by a $125 million appropriation from the Florida Legislature, will be located on the TMH campus and include educational, medical and research laboratory space while drawing on the knowledge and expertise of TMH clinicians and faculty from the FSU College of Medicine and College of Nursing.
 
"Combining advanced research and clinical care, FSU Health Tallahassee Center will facilitate the transformation of Tallahassee into a regional health care destination attracting patients from throughout the area and neighboring states," said FSU President Richard McCullough. "The FSU Health Tallahassee Center provides FSU the potential to transform health care delivery, education, and biomedical research throughout Florida, surrounding states and the nation."
 
The center will provide about 130,000 gross square feet of medical and research-related space distributed over five floors. It will accommodate an estimated 30 principal investigators, producing an estimated $40 million of additional annual grant funding, focused on clinical trials, data-driven precision health, digital health and clinical informatics, and clinical and translational research
. 
"While a long relationship has existed between FSU and TMH, this partnership aligns two prestigious organizations to drive greater value locally, regionally, and for the state of Florida," said Mark O'Bryant, president and CEO of Tallahassee Memorial HealthCare. "The collaboration will catalyze the development of an innovation district with focus on transformative clinical care, research, biomedical innovation, and education."
 
TMH is a leading not-for-profit health system and nationally recognized as one of the best hospitals in Florida by U.S. News & World Report and is located minutes from the FSU campus. Over the years, TMH has experienced tremendous growth, developed highly specialized clinical services, and expanded access points in the community with a continued growth trajectory.
 
The university has partnered regularly with TMH over the past two decades. The College of Nursing has housed the TMH Center for Research and Evidence Based Practice since 2013. And this past year, the university and TMH jointly hired a chief clinical research officer to lead all clinical research efforts between the two institutions.
 
Although the new facility will have a research focus, it also will enhance the university's training opportunities for the next generation of health care workers. FSU plays an essential role in training clinicians. Nearly 60% of FSU's physician alumni practice in Florida or a Florida bordering county. In addition, more than 60% of FSU's nursing alumni reside in Florida.
 
"The new FSU Health Tallahassee Center will provide an ideal environment to support the innovative curricula of our colleges of Medicine and Nursing," McCullough said. "These educational offerings will attract and retain high-caliber students, residents and faculty by inspiring them with an environment of continuous learning and discovery."
 
The preliminary conservative economic impact of the new Academic Health Center alone is expected to add more than $217 million annually and support more than 1,500 jobs directly and indirectly. During the three-year construction phase, roughly 1,200 jobs will be created. Post construction and activation, the center will sustain more than 350 permanent and high-paying jobs.
Note: Image is an artist's vision of a possible design for the future FSU Health Tallahassee Center building.


Contact Kathleen Haughney, University Communications at khaughney@fsu.edu