Chaet named dean of Orlando Regional Campus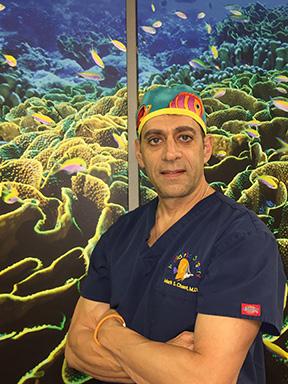 ×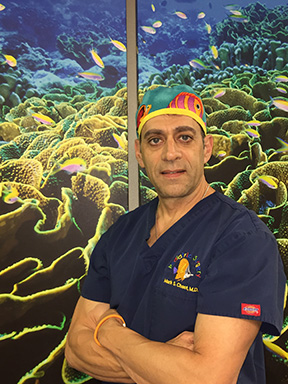 Mark S. Chaet, a pediatric surgeon on staff at Orlando Health Arnold Palmer Hospital for Children and Advent Health Children's Hospital, has been selected as the next dean of the Florida State University College of Medicine's Orlando Regional Campus, effective Jan. 3, 2022.
College of Medicine Dean John P. Fogarty made the announcement in an email to faculty, staff and students.
"Dr. Chaet has practiced in the Orlando area since 1997 and has served as an FSU Orlando community faculty member since the campus opened in 2003," Fogarty said. "He has worked regularly with FSU medical students for both elective pediatric surgery experiences and general surgery rotations and most recently has also taught our PA students there."
Chaet has served on the teaching faculty for general surgery residents at both Orlando Health and Advent Health. He has also been a clinical preceptor for physician assistant and nurse practitioner candidates from institutions including Nova Southeastern University, the University of South Florida and the University of South Alabama. He is a Fellow of the American College of Surgeons and of the American Academy of Pediatrics.
"I have relished my time introducing future physicians to pediatric surgery and, perhaps more importantly, mentoring them through the intricacies of the medical profession that the standard medical curriculum does not cover," Chaet said. "The campus dean position presents an unparalleled chance to focus full-time on enacting meaningful positive change that will better the medical education of tomorrow's physicians."
He earned bachelor's and medical degrees from Emory University in Atlanta, where he was one of five students selected for early acceptance to medical school after his sophomore year. Through the Morsani College of Medicine at the University of South Florida, he completed his general surgery residency at Florida Hospital in Tampa, where he was named chief resident. He completed a pediatric surgery research fellowship at Cincinnati Children's Hospital Medical Center through the University of Cincinnati, and a pediatric surgery fellowship at the Riley Hospital for Children at Indiana University Health in Indianapolis.
Chaet replaces Joan Younger Meek, who has been dean of the Orlando Regional Campus since 2019. Meek, who also has served as associate dean for graduate medical education (GME) since 2012, is retiring to spend more time with her grandchildren.
Chaet said he and Meek are "both moving on to something new that we want to do."
"I have known Dr. Meek for a number of years," he said, "and I'm very grateful to her for all she has done for the College of Medicine and the Orlando Regional Campus,"
Fogarty also praised Meek for her role in developing the university's GME program, and for educating and mentoring hundreds of aspiring health-care professionals over her many years of service.
"She was our initial pediatric clerkship director for the Orlando campus beginning in 2002 with our first class there and served until 2014," Fogarty said.
Chaet has also been a physician leader in his medical community and is president of the Integrated Independent Physicians Network, which represents more than 1,000 physicians in the Central Florida area.
As a lieutenant colonel in the U.S. Army Reserve, he supported medical deployments during both Operation Desert Storm and Operation Enduring Freedom. In addition, he has co-authored published research on pediatric gastroenterology and surgery and has been an invited editor for the Journal for Pediatric Surgery.
"We see great changes and challenges now at the college and the university," Chaet said. "With the expansion of clinical services and research, these are exciting times."
Contact Audrey Post at audrey.post@med.fsu.edu