Dr. Stephen Quintero inducted into PIMS Medical Alumni Hall of Fame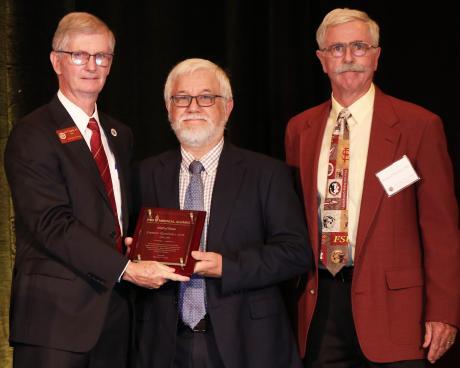 ×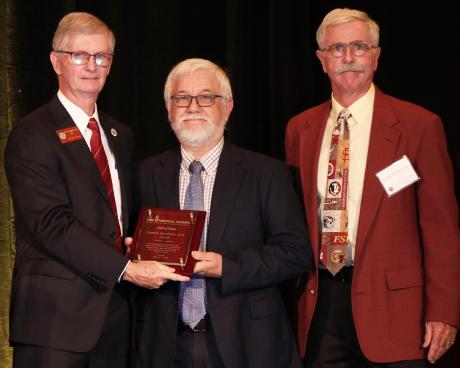 Dr. Stephen Quintero, Associate Professor in the Department of Family Medicine & Rural Health and Medical Director of the School of Physician Assistant Practice, was among the eight new members of the FSU Medical Alumni Hall of Fame.
The alumni physicians were nominated by a combination of family, current medical students, faculty and staff and were chosen in a vote by the FSU Medical Alumni Board during its spring meeting in March.
The induction ceremony, held September 17 during the FSU Medical Alumni Reunion at the JW Marriott Orlando, drew more than 150 people including MD and PA alumni, family members, faculty and staff.
Three new members of the Hall of Fame class are from the PIMS program, including current faculty member Dr. Stephen Quintero, a family medicine physician teaching in the Department of Family Medicine and Rural Health and seeing patients at FSU PrimaryHealth. Dr. Quintero has had a long career serving rural communities including Monticello, Carrabelle and Chattahoochee, as well as the urban underserved at Neighborhood Medical Center in Tallahassee. 
This is the third class to be inducted into the Hall of Fame. Previously, the college recognized one PIMS graduate and one College of Medicine graduate each year with Distinguished Alumni Awards.
Congratulations, Dr. Quintero!