Dr. Joedrecka Brown Speights Recognized for 10 years of Service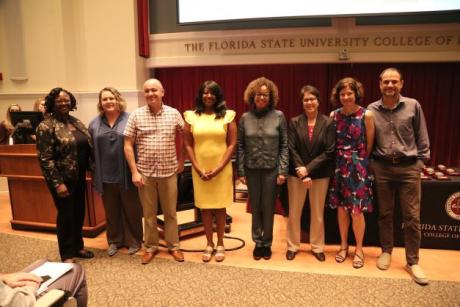 ×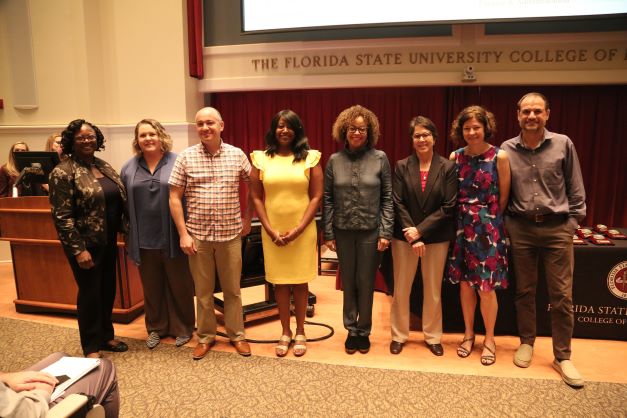 FACULTY, STAFF AWARDS FOR 2021-22 PRESENTED
The annual Florida State University College of Medicine Faculty and Staff awards were presented on Friday, November 7, 2022, in a lunch-time hybrid celebration in the Durell Peaden Auditorium and online.
Assistant Professor Heidi Kinsell chaired the Faculty Council Executive Committee (FCEC) and shared master of ceremonies duties with Assistant Professor Mike Drury. Awards were presented to outstanding faculty educators and researchers, Guardian of the Mission and Service, and exemplary staff. 
In addition, College of Medicine employees were recognized for their longevity of service. Among those, Joedrecka S. Brown Speights, MD, FAAFP, Professor and Chair in the Department of Family Medicine & Rural Health, was recognized for her 10 years with the College of Medicine.