Grand Rounds: "Marijuana Use in Persons Living with HIV: Friend or Foe?" - Robert L. Cook, M.D., MPH
Start Date
Thu, 9/12/2019
Location
Durell Peaden Auditorium
Introduction
Robert L. Cook is an infectious disease epidemiologist who conducts population-based research focused on prevention of HIV infection and other sexually transmitted diseases. Alcohol and marijuana use are common in persons living with HIV infection, and both substances have potential benefits and potential harms. Cook will discuss behavioral and biological mechanisms that alcohol and marijuana use could affect in persons with HIV in Florida, provide suggestions on how to screen for harmful use, and describe his current research activities on these topics in Florida.
Description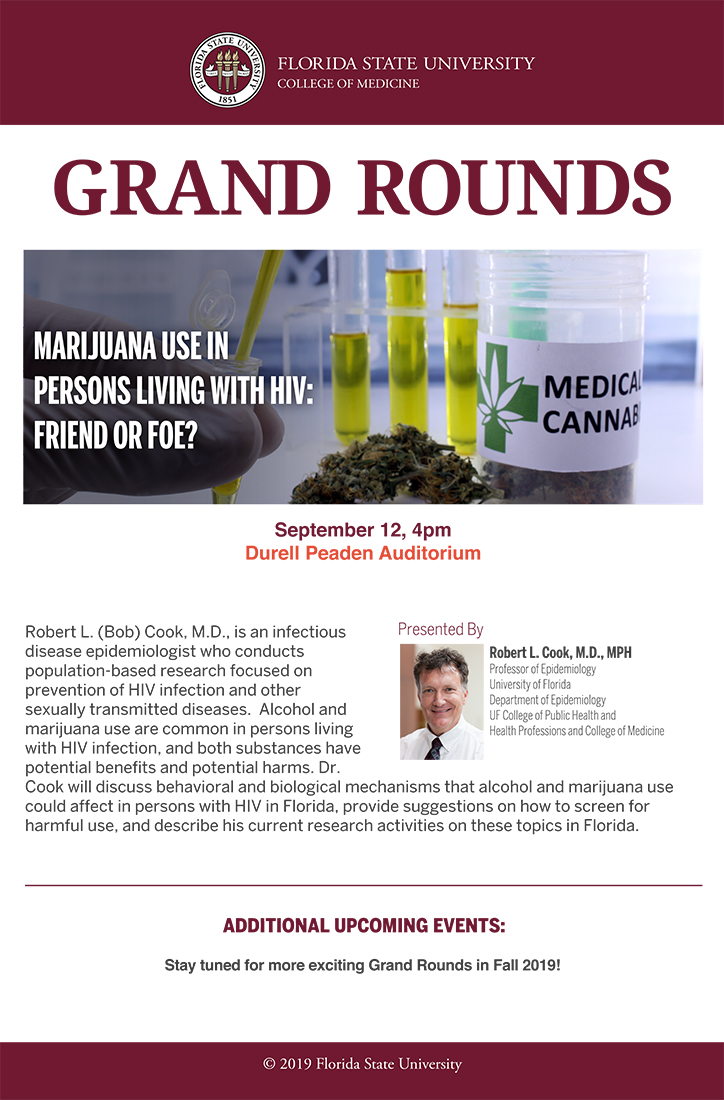 Add Event to Calendar
Thu, 9/12/2019 4 p.m.
Thu, 9/12/2019
Eastern
Grand Rounds: "Marijuana Use in Persons Living with HIV: Friend or Foe?" - Robert L. Cook, M.D., MPH
---
Durell Peaden Auditorium