Fundamentals of Teaching in the FSU COM Clinical Education Program I (New Faculty Orientation)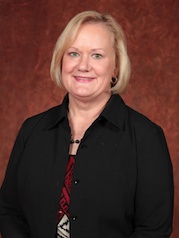 Start Date
Wed, 4/08/2020
Start Time
6pm Session, Dinner provided at 5:30pm
Location
250 East Colonial Drive, Suite 200
Area
Orlando Regional Campus
Audience
Campus Faculty
Clerkship Directors
Clerkship Faculty
New Clerkship Faculty
New Faculty
Presenter
Joan Meek, MD, MS, RD, FAAP, FABM, IBCLC
Description
OBJECTIVES:
•  Describe unique features of the FSU College of Medicine (COM) curriculum.
•  Locate and review syllabi for clerkships on the COM website.
•  Identify characteristics of effective clinical teachers.
•  Describe how to orient a new student to your practice.
•  Identify the components of the "ARCH" model for providing feedback.
Contact Name
RSVP: Therese Coble
Add Event to Calendar
Wed, 4/08/2020 6pm Session, Dinner provided at 5:30pm
Wed, 4/08/2020 8pm
Eastern
Fundamentals of Teaching in the FSU COM Clinical Education Program I (New Faculty Orientation)
---
250 East Colonial Drive, Suite 200