Word of South: a festival of literature and music
Start Date
Sat, 4/13/2019
Location
Cascades Park - Club Downunder Stage
Event Host
HEAL: Humanism Evolving Through Arts and Literature
Description
Come support the College of Medicine and enjoy a beautiful Spring day at Cascades Park! Word of South is a festival that brings together the world of literature and music, with performances by over 100 internationally known writers and musicians on eight different stages around the park. And this year, FSU medical students, including the Moderator Band and HEAL, will join the list of entertainers.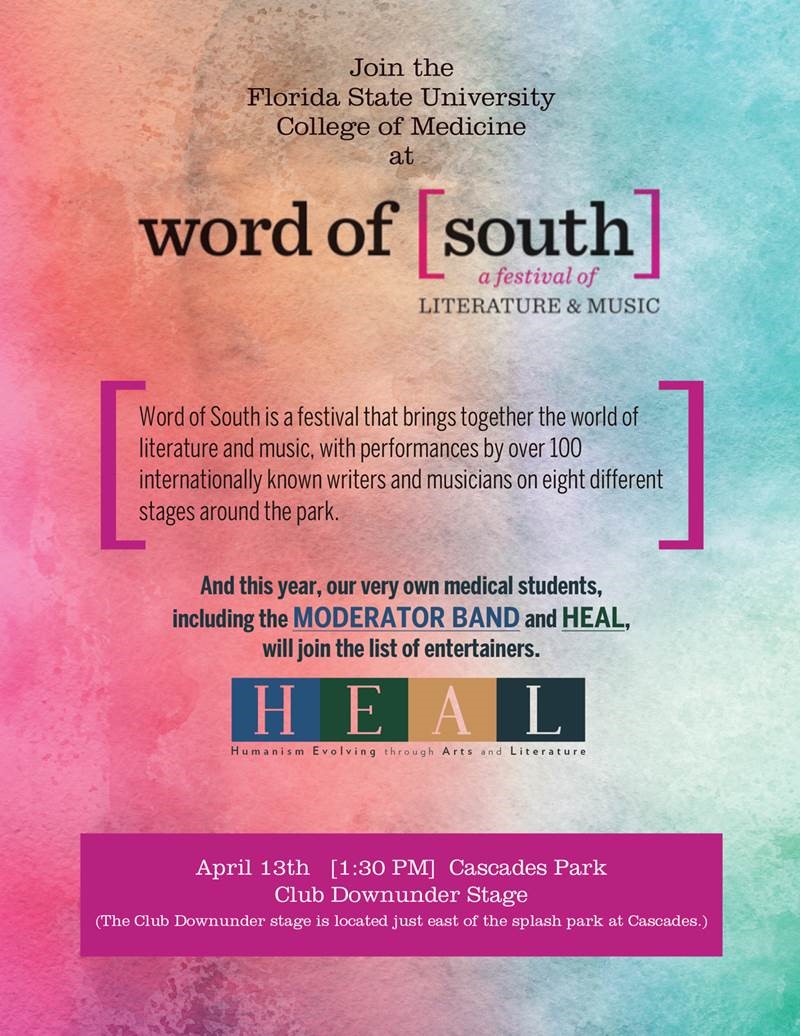 Add Event to Calendar
Sat, 4/13/2019 1:30 p.m.
Sat, 4/13/2019
Eastern
Word of South: a festival of literature and music
---
Cascades Park - Club Downunder Stage