Wilderness Medical Society and MVIG: Know before you go
Start Date
Fri, 4/16/2021
Description
The Wilderness Medical Society and the Military & Veteran Medicine Interest Group is hosting a Navy SEAL and 18D medic for a discussion about preparing for a trip in austere environments. They aim to cover essentials, planning and skill sets that should be considered before a trip, whether it be a hike or camping trip with family, work with an organization like doctors without borders, or trip to developing nations.
Zoom: https://fsu.zoom.us/j/99332050466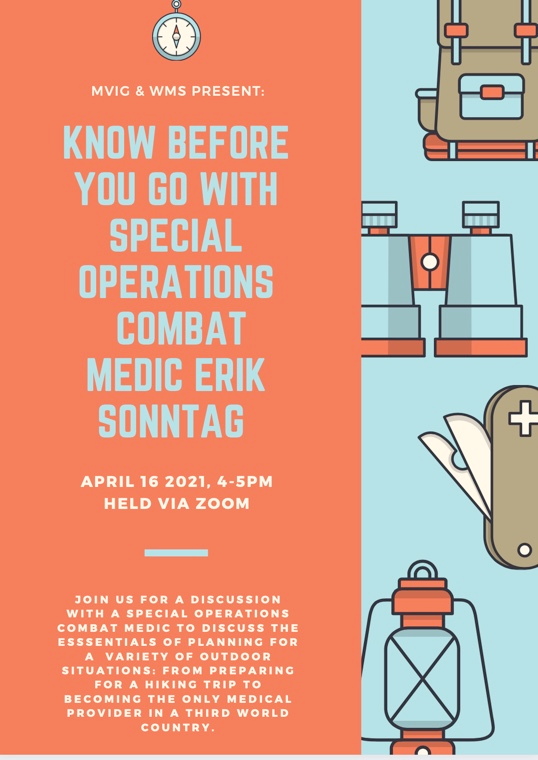 Add Event to Calendar
Fri, 4/16/2021 4 p.m.
Fri, 4/16/2021
Eastern
Wilderness Medical Society and MVIG: Know before you go
---
Virtual (Zoom)