Supernovas and the expansion of the universe
Start Date
Thu, 4/18/2019
Location
Durell Peaden Auditorium
Event Host
FSU Physics Department and the Tallahassee Scientific Society
Event Sponsor
Supported by funds from Hopping Green & Sams, PA and by the Phil and Carolyn Wyatt Endowment
Introduction
Join Wyatt-Green Visiting Scholar Mark Phillips for this lecture on work from the Carnegie Supernovae Project. This free, public event is co-hosted by the FSU Physics Department and the Tallahassee Scientific Society, and is made possible by Phil and Carolyn Wyatt and Hopping Green & Sams, PA.
Description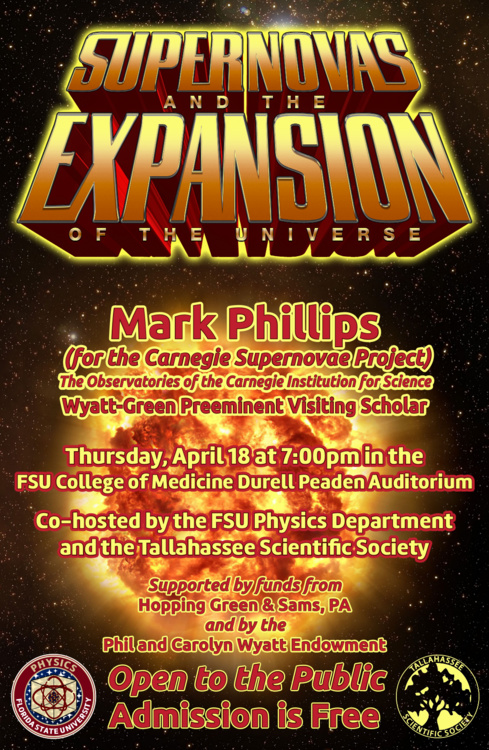 Add Event to Calendar
Thu, 4/18/2019 7 p.m.
Thu, 4/18/2019
Eastern
Supernovas and the expansion of the universe
---
Durell Peaden Auditorium