Physician Assistant Class of 2021 Commencement
Start Date
Sat, 12/11/2021
Location
Opperman Music Hall (Kuersteiner Music Bldg)
Introduction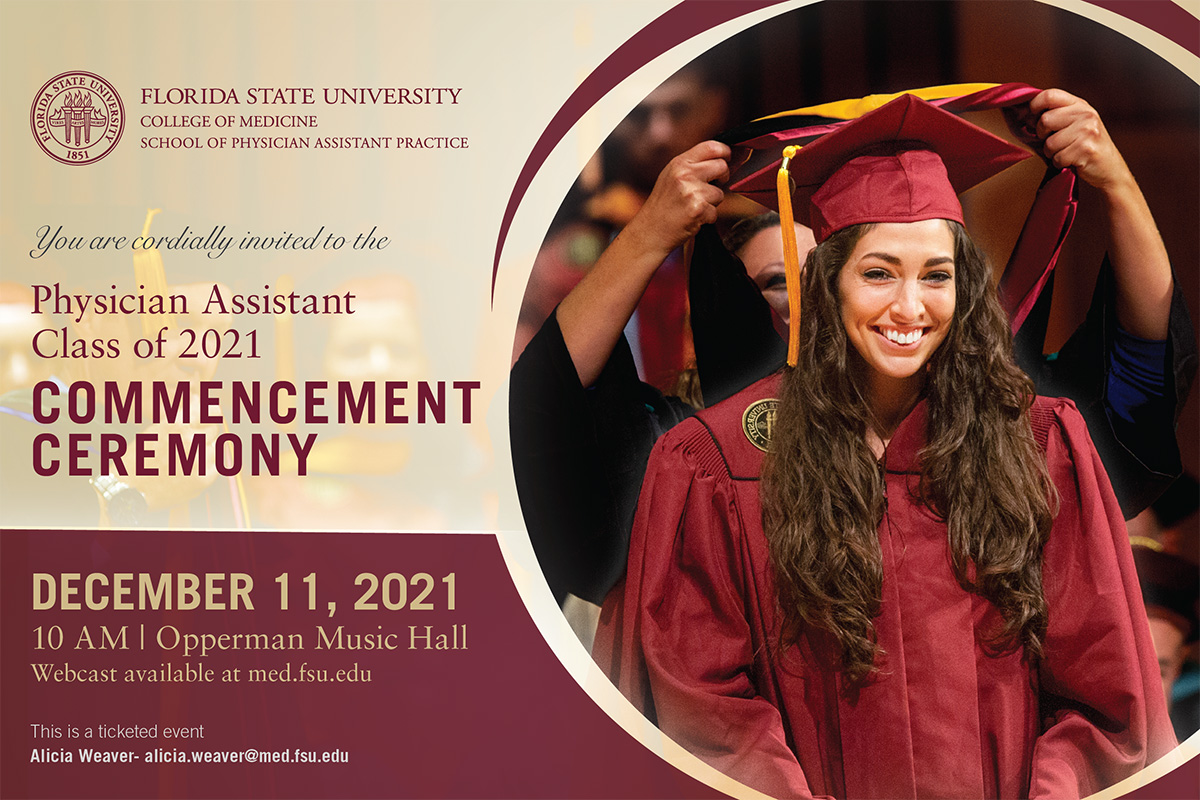 Description
The Florida State University College of Medicine's School of Physician Assistant Practice will graduate its third class of students on Saturday, Dec. 11 at 10 a.m. PA students will graduate with a Master of Science in Physician Assistant Practice, becoming eligible to sit for the Physician Assistant National Certifying Exam and apply for state licensure to begin practice. Some students may also seek out fellowships or specialized training.
Contact Name
Alicia Weaver
Add Event to Calendar
Sat, 12/11/2021 10 a.m.
Sat, 12/11/2021
Eastern
Physician Assistant Class of 2021 Commencement
---
Opperman Music Hall (Kuersteiner Music Bldg)