Dance Marathon Check Presentation
Start Date
Wed, 9/04/2019
Location
College of Medicine Atrium
Description
Dance Marathon at Florida State University and Children's Miracle Network at Shands Children's Hospital at UF will present a check to the Florida State University College of Medicine for the benefit of children throughout Gadsden and Leon Counties. The proceeds are part of the record-breaking total of $2.21 million raised this year to support pediatric medicine following a weekend of dancing at the Donald L. Tucker Civic Center. Dance Marathon is the largest student-run philanthropy on the Florida State campus.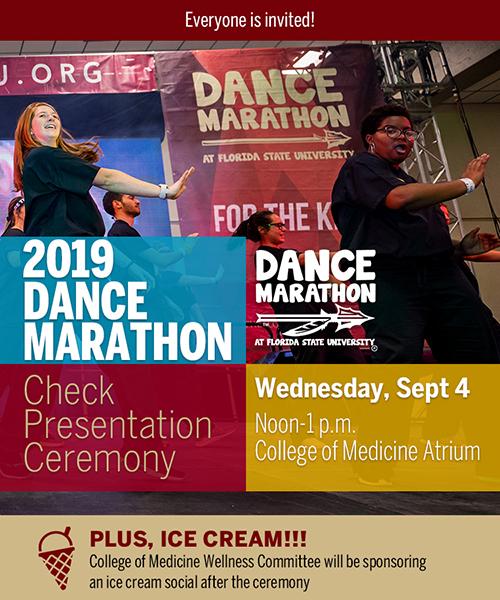 Contact Name
Brandon Hill
Add Event to Calendar
Wed, 9/04/2019 Noon
Wed, 9/04/2019 1 p.m.
Eastern
Dance Marathon Check Presentation
---
College of Medicine Atrium