Class of 2017 Awards Ceremony
Start Date
Fri, 5/19/2017
Directions
Please join us in honoring the graduates from the Class of 2016, Friday May 19th in the College of Medicine Durell Peaden Auditorium.
Guests are suggested to park in the Spirit Way/Stadium Drive Parking Garage. Cars parked in student W (white) spaces will not be ticketed after 3:30 P.M.
Description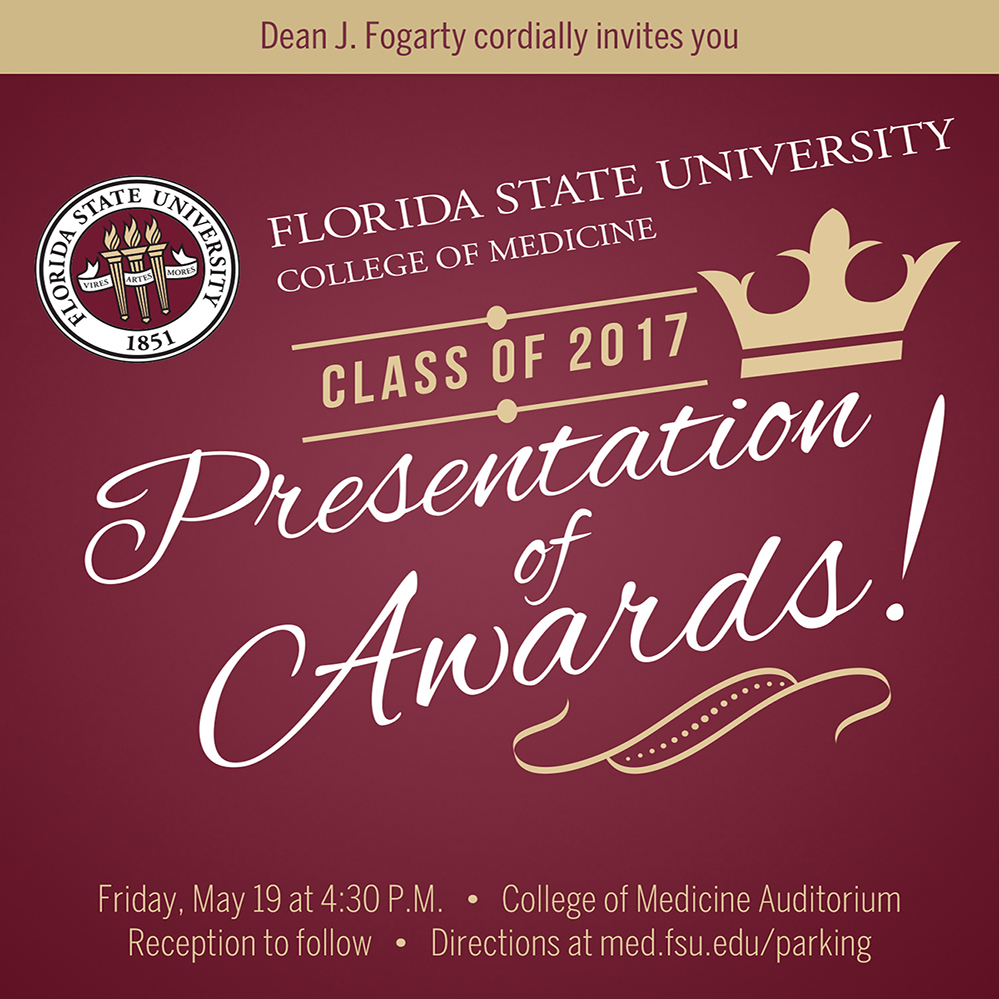 Award categories include:
Access to Care - In Honor of Robin McDougall
Student Research Award
Stephen M. Nobles, M.D. and Robert L. Brown, Sr. M.D. Altruism in Medicine Award
Myra M. Hurt Leadership in Medicine Award
J. Ocie Harris Outstanding Student Award
Mission Award
Regional Campus Dean's Awards
Recognition of the Gold Humanism Honor Society and Alpha Omega Alpha Honor Medical Society Members
Specialty Awards in Ob/Gyn, Family Medicine, Geriatrics, Pediatrics, Internal Medicine, AMA, Interprofessionalism,  Professionalism & Service, Surgert, Plastic Surgery and Emergency Medicine
Reception for students, friends, family members, faculty, and staff immediately following the ceremony.
Contact Name
Chelsea Knott
Add Event to Calendar
Fri, 5/19/2017
Fri, 5/19/2017
Eastern
Class of 2017 Awards Ceremony
---