"Addiction Treatment: From Acute Detoxification to Long-Term Success" - Gene Masangkay
Start Date
Tue, 2/11/2020
Location
FSU College of Medicine - Room 1200
Event Sponsor
Psychiatry Student Interest Group (PSIG)
Description
Gene Masangkay, M.D. is a psychiatrist and chief medical officer for Apalachee Center, which provides mental health treatment to individuals in Leon and surrounding counties. Masangkay will discuss the process of treating individuals who live with drug or alcohol addiction. The presentation will include a discussion of the medically-supervised acute detoxification process, as well as the process of transitioning individuals to successful medium- and long-term psychiatric care.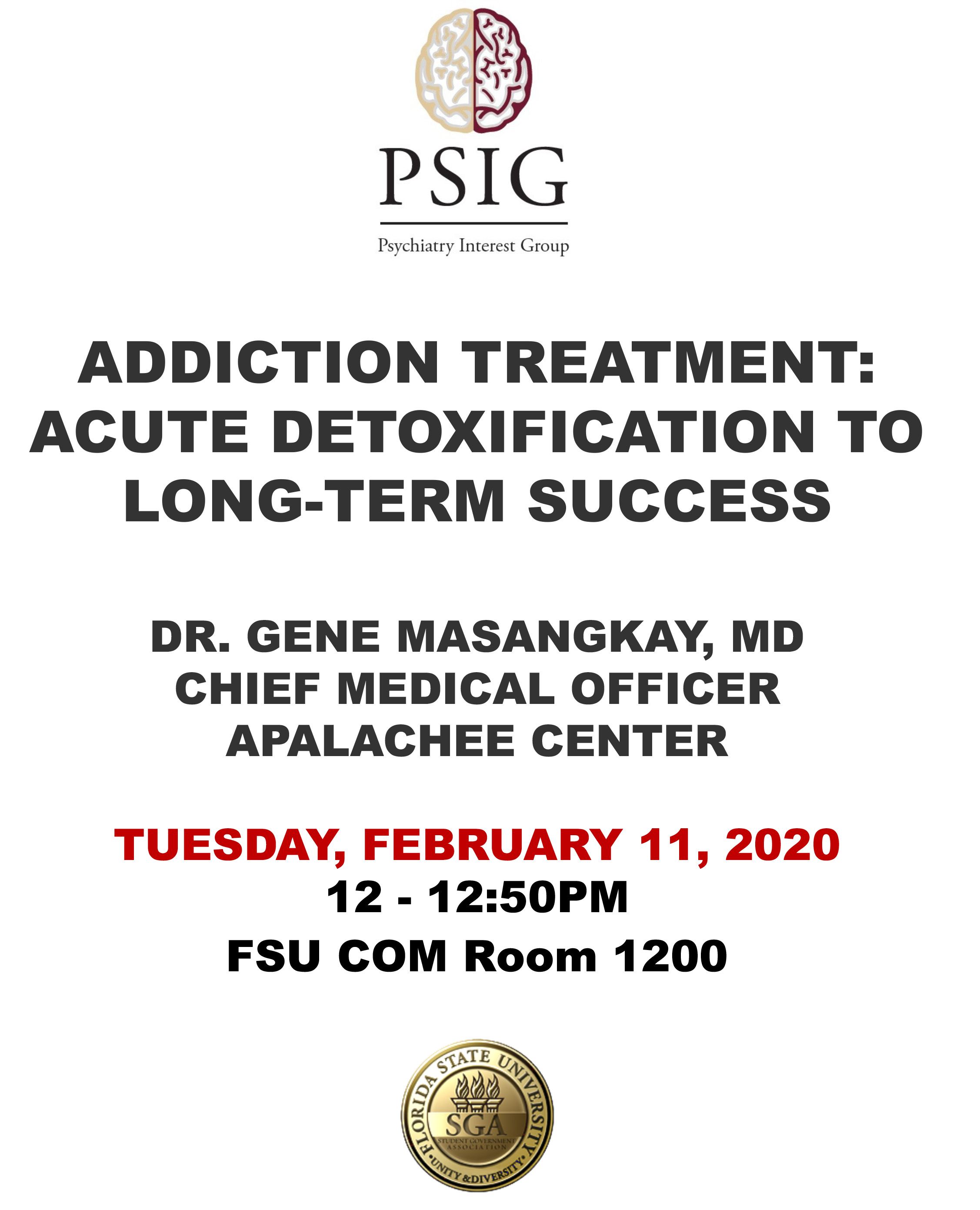 Contact Name
Carol Painter
Add Event to Calendar
Tue, 2/11/2020 Noon
Tue, 2/11/2020 12:50 p.m.
Eastern
"Addiction Treatment: From Acute Detoxification to Long-Term Success" - Gene Masangkay
---
FSU College of Medicine - Room 1200