15th Annual Research Fair
Start Date
Fri, 2/08/2019
Location
College of Medicine Atrium
Event Host
Division of Research & Graduate Programs
Description
The FSU College of Medicine Annual Research Fair, sponsored by the Division of Research & Graduate Programs, provides students, faculty and staff the opportunity to see the kinds of research happening in the College of Medicine. Posters are displayed throughout the day, with researchers at their posters from noon to 2 p.m. to describe their projects and answer questions.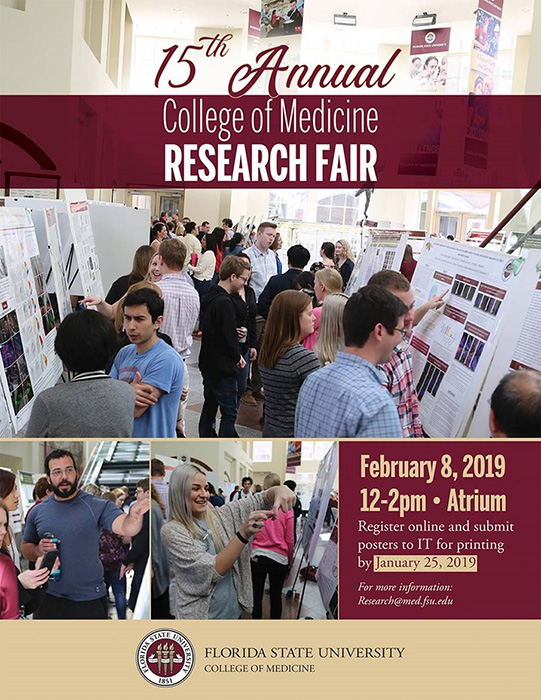 Contact Name
Megan O'Malley
Add Event to Calendar
Fri, 2/08/2019 Noon
Fri, 2/08/2019 2 p.m.
Eastern
15th Annual Research Fair
---
College of Medicine Atrium