1-Ton Challenge Food Drive
Start Date
Fri, 3/17/2017
Introduction
On behalf of the class of 2017 Gold Humanism Honor Society (GHHS) members, you're invited to participate in the Match Day Food Drive ONE TON CHALLENGE. Every year for Match Day, the GHHS members collect canned food for Tallahassee's Big Bend. This year, the class of 2017 is doing it BIG. We challenge YOU to collect A TON of food – that's 2,000 pounds!
If everyone participates, we can surely surpass our goal.
Description
WHAT: Match Day Food Drive One Ton Challenge
WHO: FSU College of Medicine Family and Friends
WHEN: Cans are due by…Match Day! March 17, 2017
WHY: To support those in need at the Big Bend
WHERE: Please bring cans to either your regional campus or to main campus for collection by the GHHS members
Watch this promotional video for more information about the food-drive.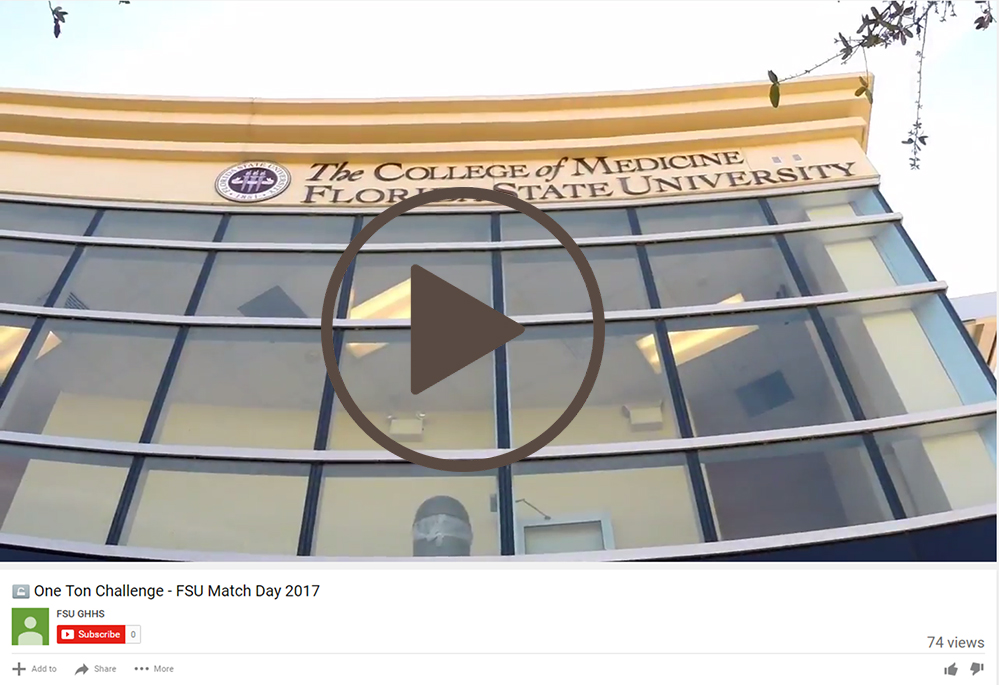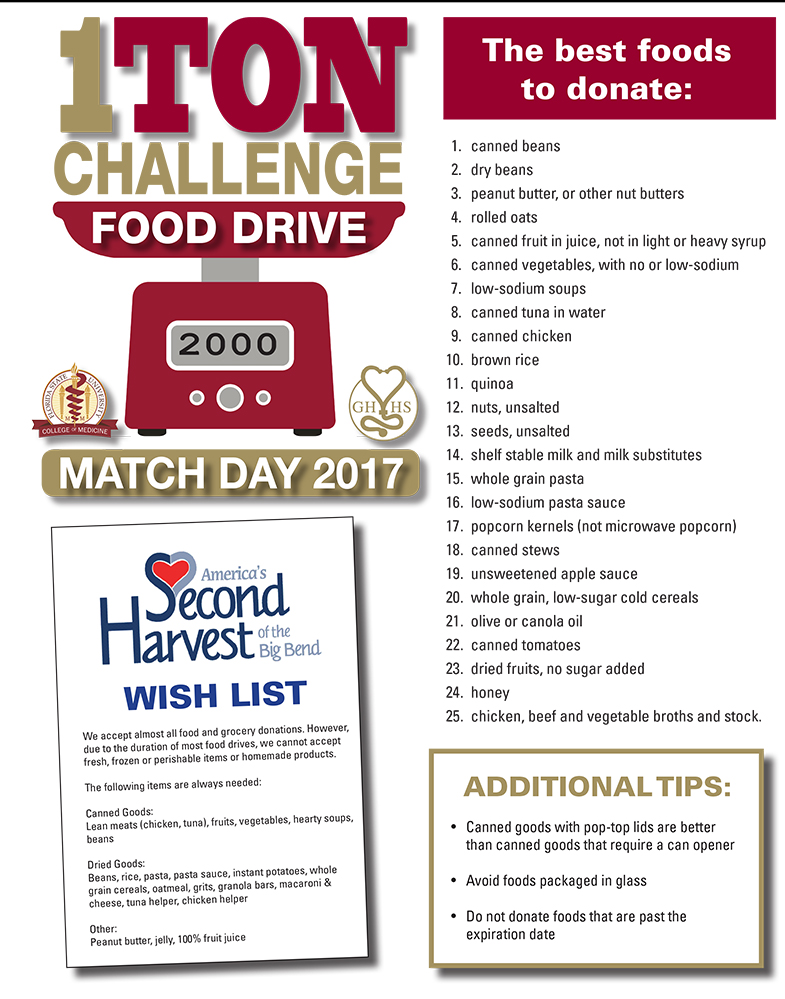 Contact Name
Staci Biegner
Add Event to Calendar
Fri, 3/17/2017
Fri, 3/17/2017
Eastern
1-Ton Challenge Food Drive
---