Spring All Faculty Meeting
Start Date
Wed, 5/01/2019
Location
Durell Peaden Auditorium
Event Host
Faculty Council Executive Committee
Description
The Faculty Council Executive Committee is holding the Spring All Faculty Meeting on Wednesday, May 1 from noon to 1 p.m. in the Durell Peaden Auditorium at the College of Medicine. A live stream will be available for the regional campuses.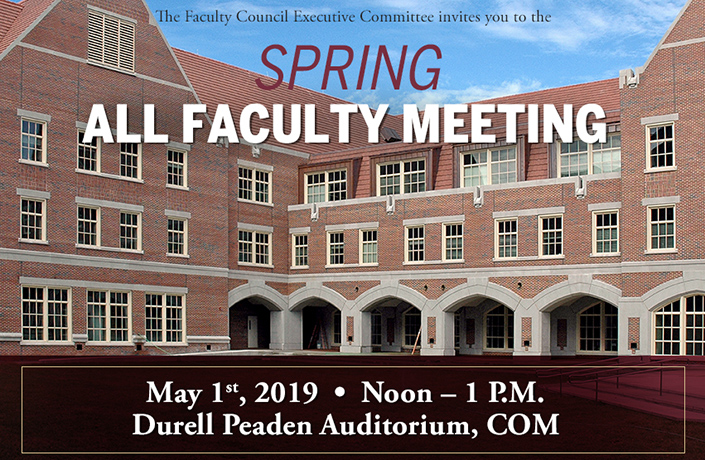 Add Event to Calendar
Wed, 5/01/2019 Noon
Wed, 5/01/2019 1 p.m.
Eastern
Spring All Faculty Meeting
---
Durell Peaden Auditorium