4th Annual FSU Medical Alumni Tailgate
Start Date
Sat, 10/15/2016
Location
College of Medicine Courtyard
Event Host
FSU Medical Alumni Board
Description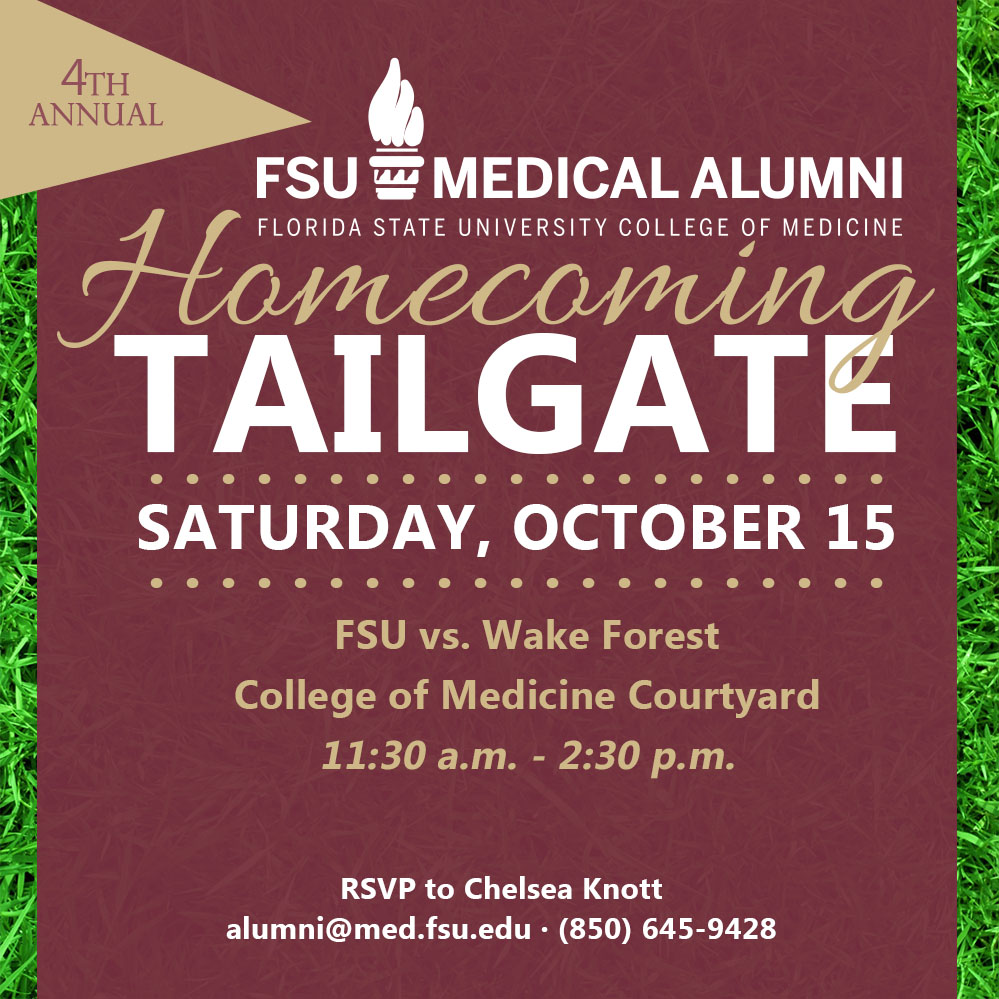 FSU Medical Alumni will host its fourth annual alumni tailgate, where all PIMS and College of Medicine alumni friends, faculty, staff and students are welcome. Florida State University will celebrate its 68th Homecoming with a weekend filled with activities and the Seminoles will play against Wake Forest. 

Join us when you arrive into town Friday evening at the FSU Alumni Center for Happy Hour from 5:00 p.m. - 6:30p.m. The cost is $10 per person. Beer, wine and light appetizers will be served. 
The tailgate will be held in the College of Medicine Courtyard on Saturday from 11:30 a.m. - 2:30 p.m. Publix lunch and refreshments will be provided for those who RSVP.
 
 RSVP here!
To sign-up for a tour of the College of Medicine facilities, click here.
**Please note, parking is NOT PROVIDED
for anyone on game days,
including faculty, staff, and students.
For game day parking information, please visit here. **
Contact Name
Chelsea Knott
Add Event to Calendar
Sat, 10/15/2016 11:30AM
Sat, 10/15/2016 2:30PM
Eastern
4th Annual FSU Medical Alumni Tailgate
---
College of Medicine Courtyard