Congratulations to Brett Tooley for being inducated into the AOA!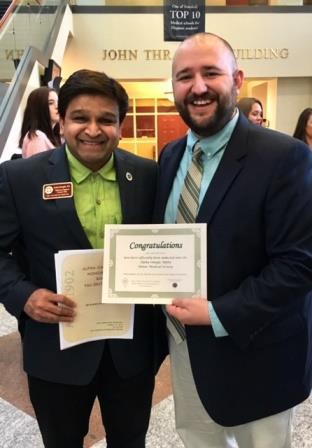 ×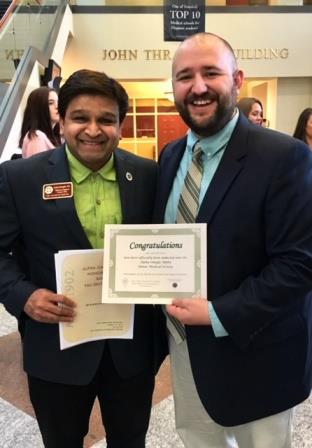 Congratulations to Brett Tooley Class of 2018 for being inducated into the AOA!
Alpha Omega Alpha Honor Medical Society, is a professional medical organization, that recognizes and advocates for excellence in scholarship and the highest ideals in the profession of medicine.
Core values include honesty, honorable conduct, morality, virtue, unselfishness, ethical ideals, dedication to serving others, and leadership. Members have a compelling drive to do well and to advance the medical profession and exemplify the highest standards of professionalism.  
Pictured are: Dr. Sandeep Rahangdale & Brett Tooley