FSU College of Medicine and Orlando Health partner on microbiome pilot study to understand recurrent abdominal pain in children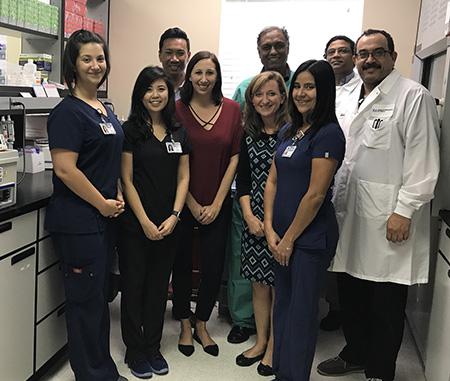 ×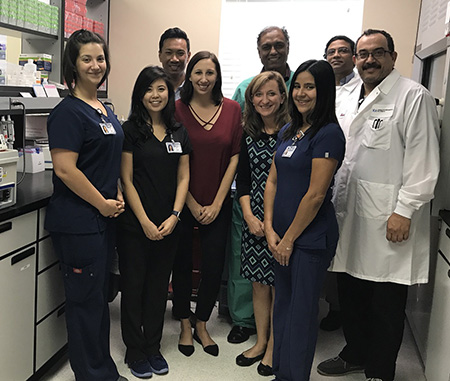 Approximately 32% of children experience weekly abdominal pain with 20% of them reporting related consequences such as school absenteeism and reduced participation in social and physical activities. Some of these children meet criteria for functional abdominal pain disorders (FAPDs), which include functional dyspepsia, irritable bowel syndrome (IBS), and abdominal migraine. The prevalence of children with FAPDs varies worldwide, ranging from 1.2% to more than 21%. Until now, little research has been conducted to explore possible etiologies of FAPDs.
Literature suggests that changes in gastrointestinal microbiota play a role in the development of various diseases, such as inflammatory bowel disease and diabetes. Recent research shows that FAPDs are less common in school-aged children during the summer months than during the school year. In addition, it is believed that changes in seasons and stress levels throughout the school year are likely to affect the makeup of a child's GI microbiome. Discovering and understanding the link between FAPDs and fecal microbiome changes may give researchers a better understanding of the conditions that cause symptoms associated with FAPDs. This subject has been a focal point for Devendra Mehta, MD, a pediatric gastroenterologist and director of outcomes and translational research at Arnold Palmer Hospital Center for Digestive Health and Nutrition. In February 2017, Dr. Mehta supported by his experienced colleagues including Bassam Abomoelak PhD were awarded a College of Medicine Seed Grant to support his research.
The FSU College of  Medicine Network for Clinical Research and Training is partnering with Dr. Mehta and his colleagues at the Arnold Palmer pediatric specialty diagnostic laboratory (PSDL), Arnold Palmer Pediatric GI Clinic, and Orlando Health Physician Associates to implement this pilot study in pediatric practices in Central Florida. Enrolled study participants are asked to provide three stool samples throughout the course of a year for microbiome analysis by the Arnold Palmer PSDL. Additional information is gathered about the patients' GI symptoms, stress levels, and medication use. Should this pilot study demonstrate a significant difference in fecal microbiota between the two groups, study results will be utilized to support future grant applications to expand this area of research.