Rural Medical Education -- Impacting Jackson County for 10 Years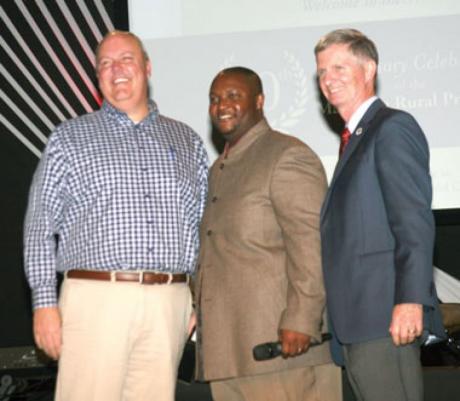 ×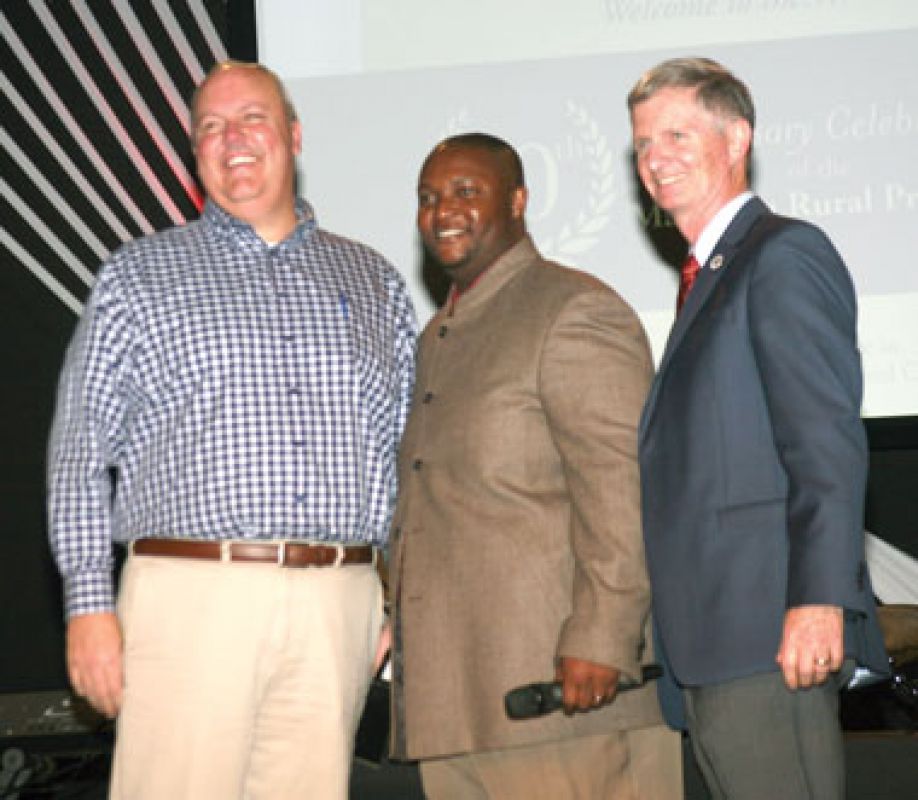 Rivertown Community Church was the site of the ten year anniversary of the FSU Rural Medical Education program present in Jackson County. Recognition of those who have served diligently to insure the program's success it has today was given. Over 200 were in attendance.
Dr. John Fogarty has served as Dean of the FSU College of Medicine since August,
2008.  Prior to that, he was Senior Associate Dean for Operations and Associate Dean
for Primary Care at the University of Vermont College of Medicine.  Dr. Fogarty is Board
Certified in Family Medicine and is a Fellow of the American Academy of Family
Physicians.  Fogarty said, "I really appreciate the invitation to come and just to tell you a
little bit about where the College of Medicine is and to thank you for all the things that this
community has done to help us establish this College of Medicine and do some very,
very unique things."
Jackson County Times ­ Rural Medical Education – Impacting Jackson County for ten years

Chrys Ivey Goodwyne a graduate of Marinna High School and presently Developmental
Officer at the FSU College of Medicine said, "Without financial support from the following
community businesses and residents, this dinner would not have happened.  We would
like to thank Jackson Hospital, First Commerce Credit Union, Brown­Reiff & Associates,
Jackson County Times, James and Sikes Funeral Home, Marianna Toyota, The Oaks
Restaurant, Rahal­Miller Chevrolet­Buick, Rivertown Community Church, State Farm
Insurance­Marianna, Dr. Robin Albritton, and most of all, FSU Alum Judge Woody
Hatcher. Woody went above and beyond by helping spread the word and pulling together
community support. For that we are forever grateful."
Dr. Robin Albritton was recognized as being the first graduate from Jackson County who
returned to here to practice.  He remains in practice in Marianna today and serves as a
poster child for the program.
Special recognition was given to Dr. Steven Spence, Rural Campus Administrator for his
dedication from the inauguration of the Rural Medical Program to insuring the success of
the program as well as the students in the training program.  
Special recognition to Rosie Gay for going above and beyond the call of duty in providing
coordination between Jackson Hospital and the FSU program.  
A very special thanks was giving to Ms. Pat Crisp and John and Becky Trott for providing
free housing to the FSU students.  
Special recognition goes to the Jackson County Hospital Rural Faculty who has provided
instruction and leadership that has afforded FSU medical students with the foundation for
personal and professional success.