Register Now for Re-envisioning Elder Care Virtual Conference
Register now for our virtual conference!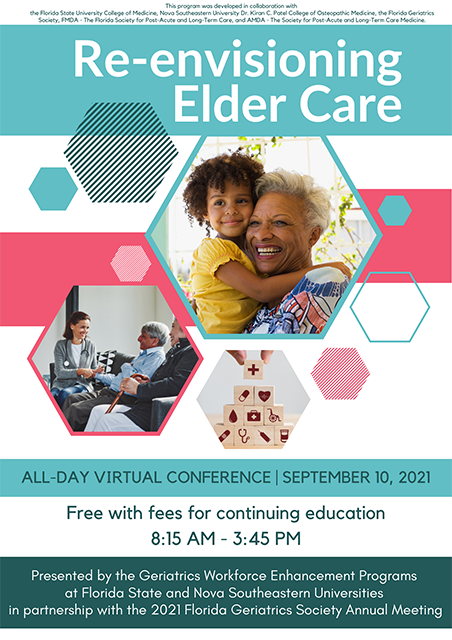 Together, the Florida Geriatrics Workforce Enhancement Programs (GWEPs) at FSU and Nova Southeastern University will host a live webinar on updates in geriatric care. We will discuss how the continuum of care is changing based on the COVID-19 experience. We are also partnering with the Florida Geriatrics Society and hosting our event side-by-side with their annual meeting. 
To learn about continuing education credits, speakers, and more, download the full brochure or click on the link below to register. See you on September 10!
Register here: 
https://floridageriatricssociety.wildapricot.org/event-4177738