Students volunteer for beach cleanup
×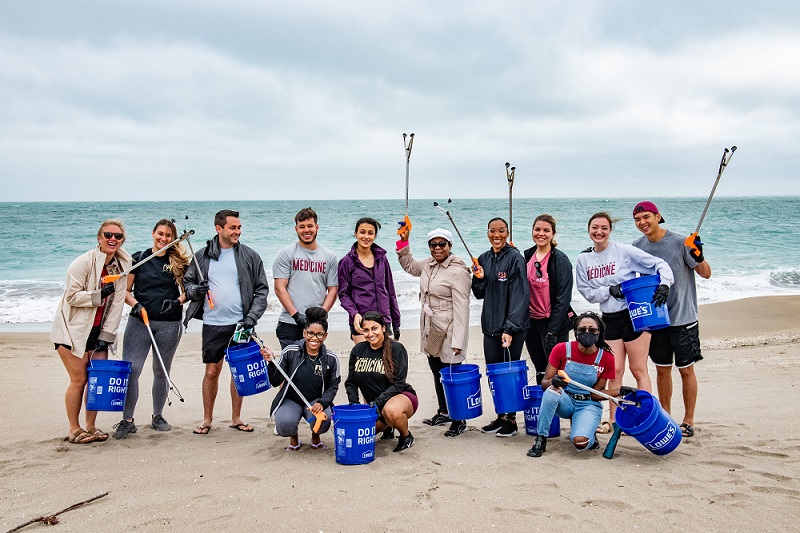 Jan. 28, 2022
The third-year medical students of the Florida State University College of Medicine Fort Pierce Regional Campus recently spent their Saturday morning picking up litter along the shores and amongst the dune grasses of Kimberly Bergalis Memorial Park beach in Fort Pierce. Armed with trash grabber tools, 5-gallon buckets, and latex gloves donated by the City of Fort Pierce, the soon-to-be physicians set to the task of giving the beach a clean bill of health.                               
The students, who arrived on the Treasure Coast in June 2021, are set to graduate with their Medical Doctor credentials in May 2023. Between clinical rotations in family medicine, internal medicine, pediatrics, obstetric and gynecology, psychiatry, and surgery, they manage to make time to give back to the community they call home for two years. While not a requirement of the medical curriculum, as caring, compassionate future physicians, the desire to give back to their community is in their DNA!
Committee Chairs Amber Hannah and Curtis Petruzzelli coordinated the date and time with the other regional campuses throughout Florida, including Orlando, Sarasota, Tallahassee, Pensacola, and Daytona. Each group selected its own 'hometown' project.
"The FSU community-based curriculum allows medical students to train at various regional campuses across the state," said Petruzelli. "The goal of the project is to demonstrate that, although we are separated by distance, we are all committed to the mission of FSU College of Medicine. We look forward to other campuses participating in their communities and hope this event continues into the future."
 Another recent project undertaken by the Fort Pierce Class of 2023 was a Thanksgiving food donation drive for United Against Poverty St. Lucie. The students also helped out in the store, stocking and organizing the grocery shelves.
 "The role of physicians is to understand the community in which they work. You are more accountable to your patients when you work, play, and volunteer in the community you serve," said Dr. Juliette Lomax-Homier M.D., Fort Pierce Regional Campus Dean, who, right alongside her students, participated in the beach clean-up. 
In photo at top right: Standing: Kendall Philipson, Caitlin Marquis, Curtis Petruzzelli, Austin Fulla, Ghazal Farajzadeh, Dr. Juliette Lomax-Homier (Campus Dean), Tayeisha Nelson, Jessenia Cabrera, Emily Abernethy and Danny Nguyen. Kneeling: Amber Hannah, Aariha Ali and Shellon Baugh.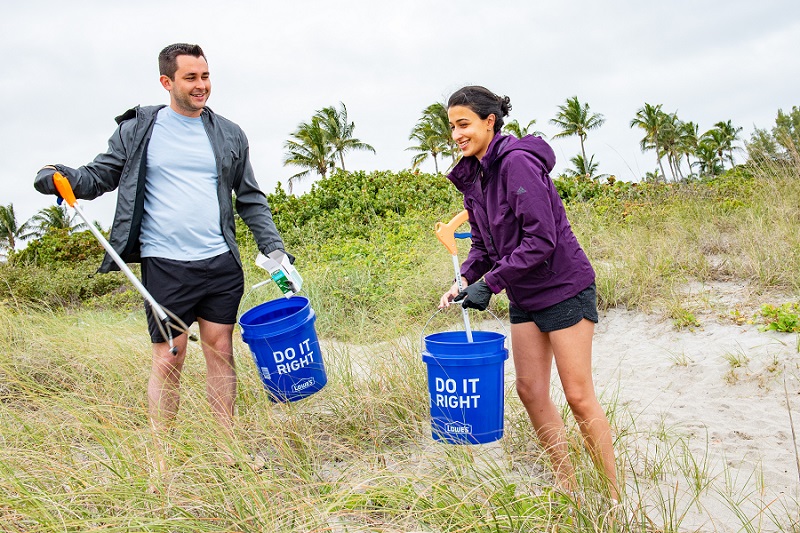 Photos and article by MaryAnn Ketcham