Six students earn AOA membership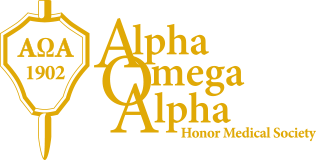 ×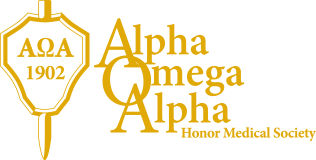 August 9, 2021
The medical students from the Class of 2022 who were elected to the Alpha Omega Alpha National Honor Medical Society for the Delta Chapter at FSU College of Medicine were announced.  Six students from the Fort Pierce Regional Campus earned this honor, Stenia Accilien, Maria Badino, Alli Blumstein, Dominique Catena, Derek Miller and Nicholas Ott.
Alpha Omega Alpha Honor Society was founded by William Webster Root and a small group of medical Students in 1902 at the College of Physicians in Chicago. The society, whose motto is "Be Worthy to Serve the Suffering" is a professional medical organization which recognizes and advocates for excellence in scholarship and the highest ideals in the profession of medicine. Alpha Omega Alpha is to medicine what Phi Beta Kappa is to letters and the humanities and Sigma Xi is to science. The organization's values include honesty, honorable conduct, morality, virtue, unselfishness, ethical ideals, dedication to serving others, and leadership.
Alpha Omega Alpha is dedicated to the belief that, in the profession of medicine, we will improve care for all by: recognizing high educational achievement; honoring gifted teaching; encouraging the development of leaders in academia and the community; supporting the ideals of humanism; and, promoting service to others.  
The criteria for nomination includes, but is not limited to, scholastic achievement, demonstrated professionalism, leadership capabilities, adherence to ethical standards, fairness in dealing with colleagues, achievement in medicine and/or research, and a record of service to school and community. AΩA advocates for diversity in all its forms when identifying candidates for nomination – identity, cultural, geographic, experiential, race, ethnicity, gender, age, economic and social status, physical abilities, aptitude, religious beliefs, political beliefs, and other ideologies.
Selection by the FSU College of Medicine is based upon the criteria identified above and is completed in a blinded fashion.
To those who have had the pleasure and privilege of mentoring and interacting with Stenia, Maria, Alli, Dominique, Derek and Nick, thank you for your contribution to their achievements.