PA students arrive for orientation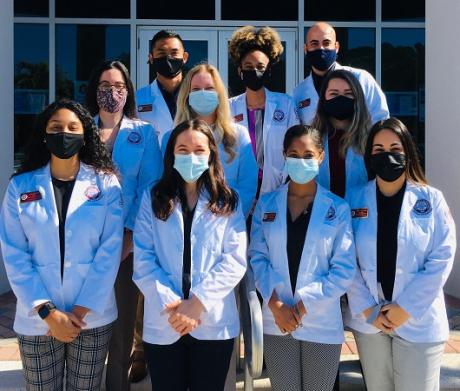 ×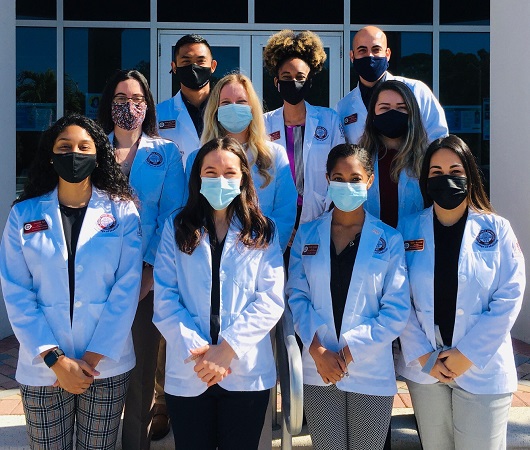 January 14, 2021
Our second class of PA students participated in their orientation on Jan. 4, 2021. Ten students were welcomed by Dr. Juliette Lomax-Homier, dean of the Fort Pierce campus, and the staff.  Also in attendance at the welcome session was the new president of Indian River State College, Dr. Tim Moore.  A big thanks to IRSC for the use of their large auditorium, which allowed us to meet in person and follow CDC guidelines for social distancing.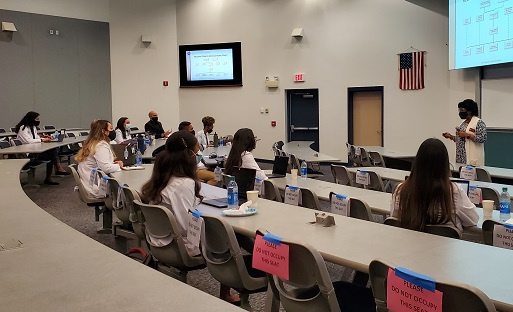 The Class of 2021 PA students jumped right into their clinical rotations that week, working with FSU faculty physicians, physician assistants and nurse practitioners all over the Treasure Coast.
In photo at right, L-R: Front row, Danielle Tom, Maria Rivero, Janelle Campbell, Veronica Azcuenaga. Middle row, Heather McLean, Brianna Bullard, Natalia Ramirez.  Back row, Shermann Alconcel, Alicia Sims, Anthony Hernandez.