PA student recognized by VFW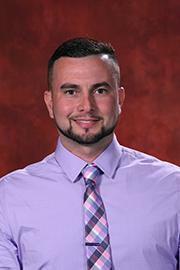 ×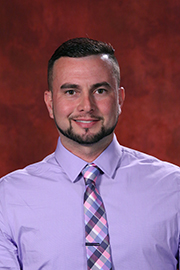 June 25, 2020
The Veterans of Foreign Wars launched #StillServing at the start of 2020 to honor the many ways veterans give back to their communities. https://todaysvfw.org/about-the-campaign/
Veterans around the nation and the world are on the front lines of COVID-19 response and relief efforts. #StillServing is going strong, thanks to the outstanding men and women who fought for freedom and are now working in hospitals, making masks, providing food, taking care of our most vulnerable citizens and donating blood.
"For former military, raising our hand to meet this need is right up our alley. It's another mission and no one else is better trained or experienced to carry it out effectively," said VFW Adjutant General Kevin Jones.
Local newspapers and television stations across the country are reporting on how service members and VFW Posts are caring for their communities. Nearly 700,000 people have seen media coverage about the incredible contributions veterans make in their communities since #StillServing began in January 2020.
"We give and are proud to do so. We love our country and our neighbor and are honored to work alongside fellow veterans and community members as we fight this latest battle," Jones said.
The VFW thanks the dedicated veterans who are rising to the challenge and meeting urgent needs in the midst of a pandemic that's devastating families and economies.
One such veteran is a PA student at the FSU College of Medicine Fort Pierce Regional Campus.  Alston Calderon was recently interviewed and spotlighted on the VFW website:
Where did you serve and what did you do?
U.S. Air Force veteran, Active duty stationed at Ramstein AFB Germany 2004-2008, several tours downrange, worked as an EMT/Firefighter
How are you #StillServing?
Currently, I am a 2nd year PA medical student, but in my previous life, I use to be on the front lines while working as a firefighter/paramedic with the U.S. Air Force. I can honestly say that I thrive in helping people, especially in moments of chaos. Due to my current status and obligations while in PA school and not being able to help out there now, I decided to help out in a different manner. Just like everyone is trying to consume all this new data around the pandemic which could be overwhelming at times, I decided to help with the fight by streamlining the information all in one place for easier access on a single website: https://www.calderonmedicine.com/general-information
Why do you do it?
I wanted to help with COVID-19 by trying to be a part of the solution, sharing reliable knowledge. To my surprise, the responses thus far have been overwhelming with gratitude and I wanted to share just in case the information could help others. I love learning and I love sharing, I combined both my passions to try to help in the fight against the COVID-19 Pandemic.