PA student earns Navy scholarship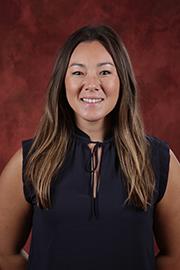 ×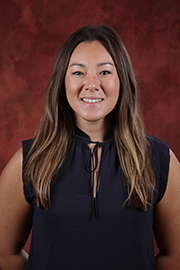 Jan 26, 2022
Kimberly Graff, a member of the College of Medicine School of Physician Assistant Practice Fort Pierce Regional Campus Class of 2022, has been a figure skater, collegiate golfer, personal trainer, certified massage  therapist, medical scribe and medical assistant.
She will soon add naval officer to that list.
A recent recipient of the Health Services Collegiate Program (HSCP) scholarship, Graff will receive a full salary at the U.S. Navy's Petty Officer 1st Class pay grade and a housing and food allowance through completion of her PA training. Upon graduation and passing the PA board exam, she reports to Officer Development School for military training and will be promoted to Lt. Junior Grade in the Medical Service Corps.
"Military men and women not only need and deserve quality care, but also healthcare providers who are willing to sacrifice for their needs, just like they are sacrificing for everyone else," Graff said. "Being chosen among many skilled and remarkable applicants for the HSCP scholarship is truly an honor. The military community is unlike any other, and I take immense pride being able to represent it."
The HSCP program was designed to provide financial incentives for students in designated health care professions to complete degree and certification requirements.  In return for the scholarship, she will fulfill an eight-year obligation with the Navy, with a minimum of three years of active duty and the balance served in selected or individual ready reserve.
"Serving as a United States Naval Officer and Physician Assistant will provide me the challenges I seek and the ability to mature as a provider and continue to develop my skill set," Graff said.
Article by Bob Thomas, FSU Media Specialist