Match Day 2020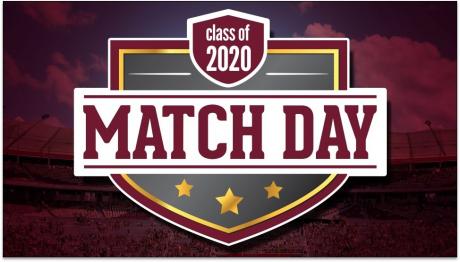 ×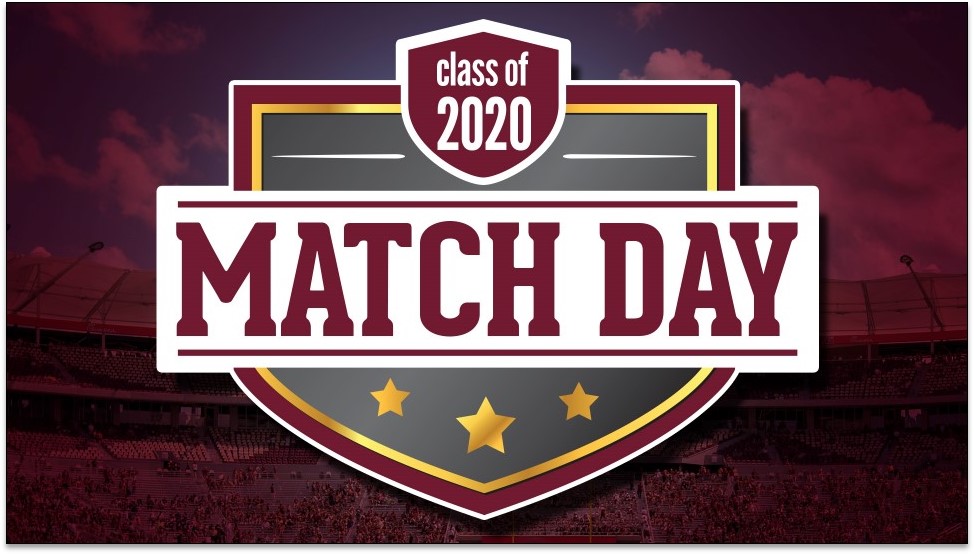 March 20, 2020
Class of 2020 - virtually together again for a joyful Match Day
Match Day at the Florida State University College of Medicine ordinarily triggers breathtaking embraces, knuckle-jarring handshakes and wince-inducing high fives. It's a day when already close classmates get even closer. In 2020, amid a global pandemic brought on by the COVID-19 virus, the rule of the day was social isolation.
That doesn't mean there were no celebrations on Friday.
Instead of exchanging hugs and high fives in a packed Ruby Diamond Concert Hall, FSU's graduating medical students reached out to each other through text messages, social media posts and Facetime chats. Some cried tears of joy as they watched online and saw where their classmates had matched.
"This was an unusual Match Day, but it also was a fantastic match outcome with our students doing exceptionally well in the programs they ended up with," said College of Medicine Dean John P. Fogarty. It was Fogarty who had to make the difficult decision to cancel the large gathering in the concert hall on campus. Instead, 2020 students were treated to a virtual ceremony online – complete with a Match Day video that has become a staple of the traditional event.
And instead of kicking off the ceremony by announcing from the stage for students to "open their envelopes," Fogarty instructed them from a streaming video to open their emails.
At 12 p.m., more than 19,000 graduating medical students nationwide got a message in their inbox from the National Resident Matching Program. The message contained the news about where they will continue their medical education for the next 3-5 years.
Derek Schwabe-Warf was at home near Fort Pierce with his girlfriend, Dori, and his "rescue mutt," Ellie. "We were kind of hanging out, dog on the bed, chatting and the email came up on the monitor," he said. "We went over there and opened it and there it was – kind of a shock."  Schwabe-Warf learned he is headed to the Rutgers Robert Wood Johnson Medical School in New Jersey for internal medicine. It was his top choice among the 13 programs he had ranked in an interview-and-selection process that stretches across many months and hangs over just about everything a fourth-year medical student does.
"I think a number of people were disappointed initially because they wanted to be around their family and friends and have a formal celebration," he said. "But most people that I've talked to were in the same thought pattern as I was: We need to make sure that everybody stays safe and limit the spread of this as our first and foremost priority; especially going into medicine – the safety of our patients and family needs to be on the front of our mind."
While their remaining clinical rotations were switched to online electives, more pressing is the medical landscape in front of them as they begin life as a physician this summer.
Click here for College of Medicine Match results