Lawnwood Physicians Assist Students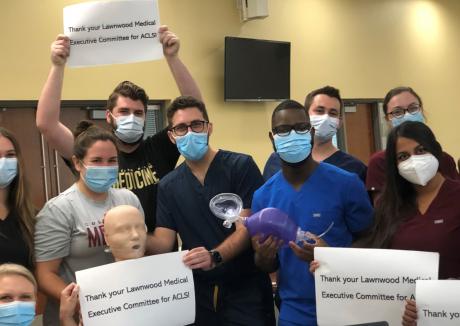 ×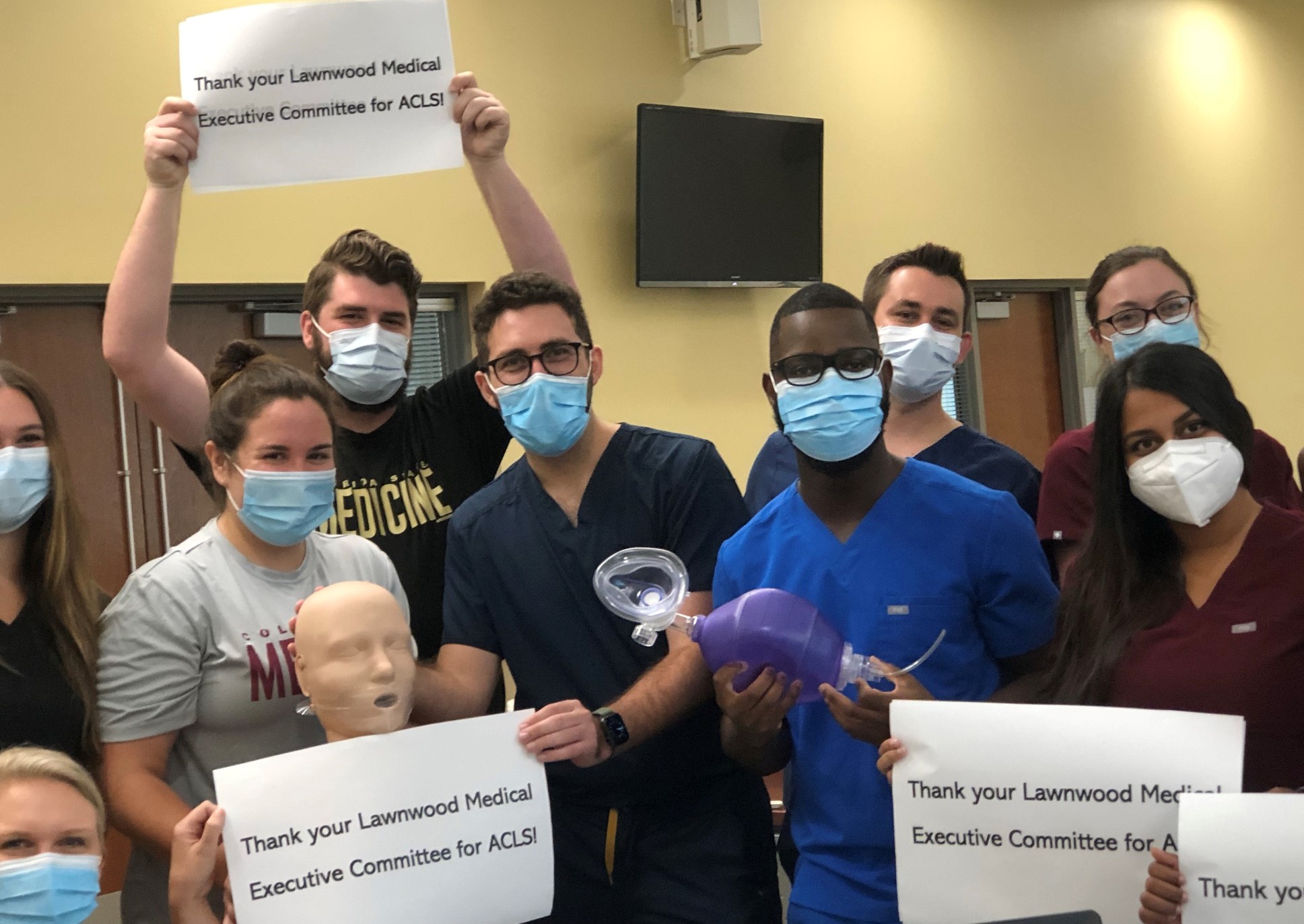 Sept. 22, 2021
The Covid pandemic has affected how we live our daily lives.  Each of us can list the things we do differently because of the need for social distancing and decreased opportunities to gather. The pandemic has also influenced medical education.  Students at the Florida State University College of Medicine typically can practice physical examination skills and medical drills using standardized patients during their first 2 years of instruction at the Main Campus in Tallahassee.
Last year, however, was different.  As a result of Covid, our standardized patients – a small group of people who work at the College of Medicine - were unable to serve as usual.   When our new third year class came to our campus in June of 2021, they felt they were lacking in their physical examination skills.
The physicians of the Medical Executive Committee (MEC) of Lawnwood Regional Medical Center came to the rescue!  Students from the Fort Pierce Regional Campus of the Florida State University College of Medicine Class of 2023 were recently gifted a half day of Advanced Cardiac Life Support instruction, which included mock drills of CPR and medication review and reading of EKG strips. All students attending this exercise received certification of their skills.  Thank you, Lawnwood MEC!