First PA students graduate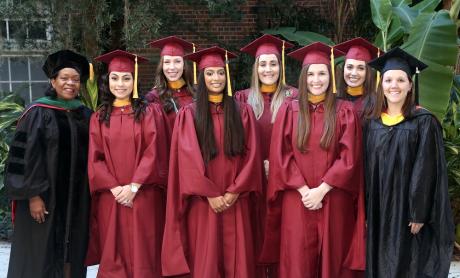 ×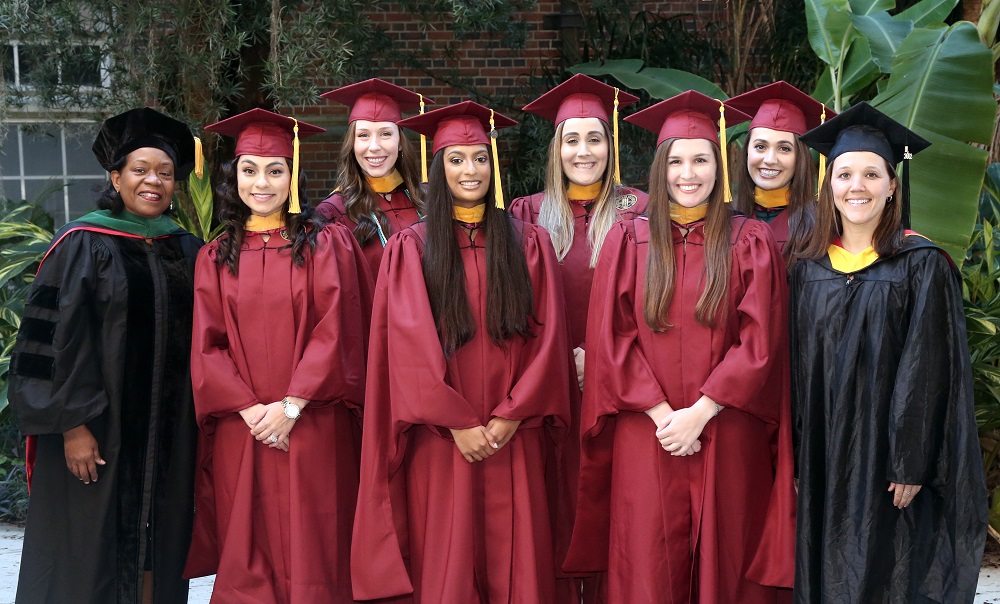 December 14, 2019
The School of Physician Assistant Practice at the Florida State University College of Medicine graduated its inaugural class of 37 students in December. Elyse Watkins, an associate professor at the University of Lynchburg and a clinical assistant professor at the FSU College of Medicine, was the featured speaker.
The PA school opened its doors in August 2017 and has grown to a current enrollment of 150. Its first class spent the final year of the 27-month program working directly with physician-faculty members and their patients at one of the College of Medicine's six regional campuses.
They graduated with a Master of Science in Physician Assistant Practice, becoming eligible to sit for the Physician Assistant National Certifying Exam and apply for state licensure to begin practice. Some students also may seek out fellowships or specialized training.
The PA school was created to help the College of Medicine fulfill its mission to produce a workforce to meet Florida's primary-care needs, especially through service to elder, rural, minority and underserved populations.
In photo, L-R: Front row: Juliette Lomax-Homier, MD, Fort Pierce Campus Dean, Holly Garza-Shaw, Holly Daniel, Colleen McGonagle, Nicole Cowette, PA-C, Fort Pierce Associate Clinical Education Director. Back row: Meghan McDonough, Meghan Monroe, Kelsey Hagan